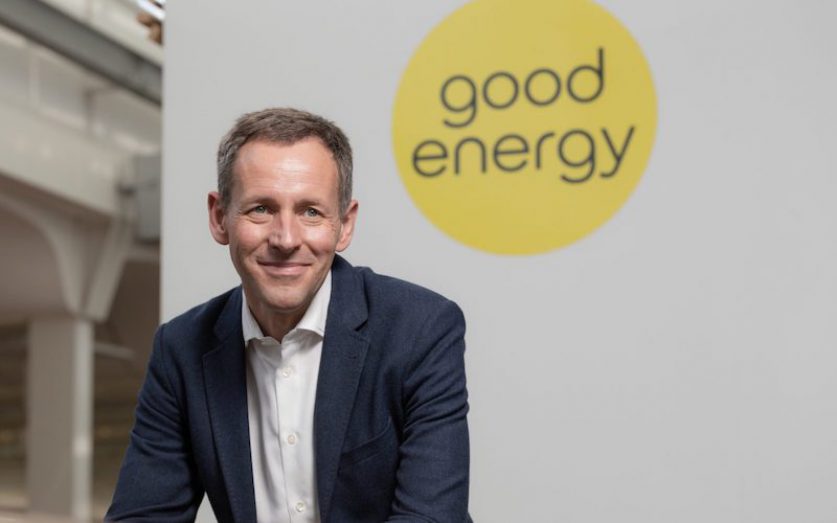 Ecotricity isn't backing down in its attempt to swallow rival Good Energy, increasing its offer to shareholders by 18%. But robust results from Good Energy quash Ecotricity's argument that the company is ill-equipped for the future and may reduce the temptation among shareholders.
Ecotricity and Good Energy have been at loggerheads all summer, with the former making four offers and Good Energy duly turning them down. 
The previous bid, a cash offer of 340p per share, was accepted by just 1.8% of Good Energy shareholders after the company's board urged no action. Ecotricity has taken its stake of Good Energy to 27.1%.
The wrangling has been accompanied by a war of words between the companies.
Ecotricity has said Good Energy"does not have an effective plan for this competitive market and is in decline as a result." Lashing back, Good Energy characterised Ecotricity as "loss-making" and "an unfit owner" and its takeover attempts as "highly opportunistic and hostile."
Undaunted, Ecotricity raised the offer to 400p per share on Thursday, giving Good Energy a value of £69.9 million. Shares, which closed at 330p on Wednesday, jumped to a peak of 387p on the news.
The firms, among Britain's green energy pioneers, have a similar model, providing renewable energy sourced from their own generation portfolio or purchased through long-term PPAs with independent generators. That's set them apart in a crowded market of suppliers making green claims about energy actually sourced from fossil fuels and laundered with REGOs.
Ecotricity has said a union of the companies will create a truly green supplier better able to compete in this market.
"The proposed combination would create a green energy supply entity of more significant scale with more rounded capabilities, better able to compete with the Big Six and the raft of newer entrants—many of whom make green energy and environmental-related claims in their marketing," the supplier said alongside its offer.
But recent results from Good Energy bolster its argument for independence. The supplier saw its gross profit increase by 19.4% to £17.7 million during the first six months of 2021. This is on the back of new sign-ups, with overall customer numbers growing by 1.2% to 274,600, driven by a 2.6% increase in business energy accounts.
Good Energy has also diversified from its core supply and feed-in tariff business, chief executive Nigel Pocklington (pictured) said. "We now provide tech-driven, digital products and services in the electric vehicle and 'energy-as-a-service' space."
Subsidiary Zap-Map has been a standout performer. It now boasts 250,000 registered users and maps 95% of public electric vehicle charge points in the UK.
"The nature of the rapidly growing markets in which the Company operates—clean energy and transport—mean there is significant headroom for more [growth], Good Energy chair Will Whitehorn said. He also noted that Ecotricity has made losses every year since 2017.
Ecotricity offloaded its own EV charging venture, the national charging network Electric Highway, in June.