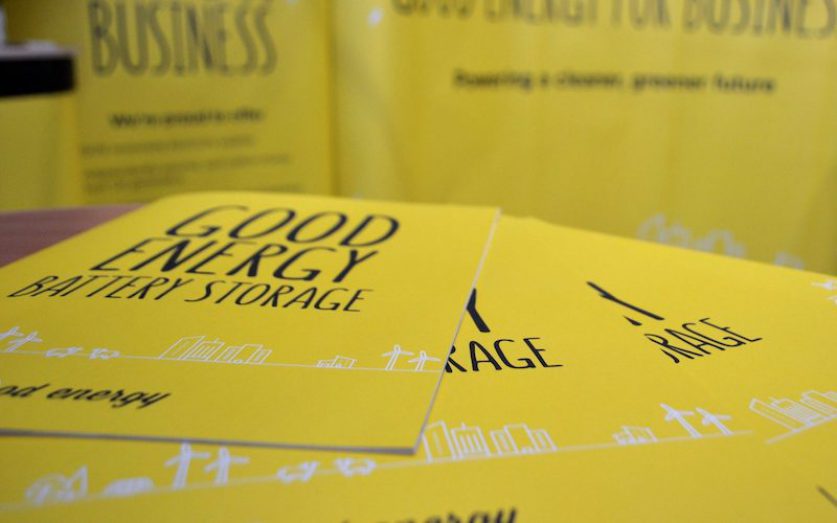 Good Energy has branded rival green energy supplier Ecotricity "loss-making" as it rebuffs its takeover attempt.
Ecotricity has made four bids for Good Energy in the past few months, all of which have been turned down by the smaller supplier. The latest—a cash offer for 340p per share—has been sent to Good Energy's shareholders, who have until October to accept it. 
However, Good Energy's board is urging the shareholders to reject the offer, which it says is "highly opportunistic and hostile."
In making the bids, Ecotricity has cited Good Energy's "deteriorated" finances, pointing to the 30% drop in its operating profits between 2019 and 2020. It says that Good Energy "does not have an effective plan for this competitive market and is in decline as a result."
Good Energy has denied those claims and said that it's Ecotricity that is struggling.
Will Whitehorn, the chair of Good Energy, said that the board "does not agree that the takeover off Good Energy by a loss-making competitor would help the company compete more effectively in the energy market."
He said that an acquisition by Ecotricity would "deprive investors of the opportunity to support, and benefit from, Good Energy's future growth."
"It would place the collective interests of our investors and customers in combatting the climate crisis into the hands of one individual," he added.
That individual is presumably Ecotricity founder and owner Dale Vince. In 2017, Vince launched an audacious and ultimately unsuccessful bid to appoint himself to the board of Good Energy.
At the time, Good Energy adopted a similar tactic by attacking Ecotricity's finances—in particular, its EV charging infrastructure business Electric Highway. It said the network was losing "hundreds of thousands of pounds a year." Ecotricity has since offloaded Electric Highway, selling it to GRIDSERVE earlier this year.
Good Energy and Ecotricity are two of Great Britain's oldest green energy suppliers and among the few who actually provide renewable electricity directly from their own installations or through long-term contracts with renewable generators rather than greenwashing their power with REGOs. 
However, Ecotricity has said its green credentials are stronger, pointing to its larger portfolio of renewable projects and the "bills to mills" mechanism that links customer payments to the construction of new renewable capacity.