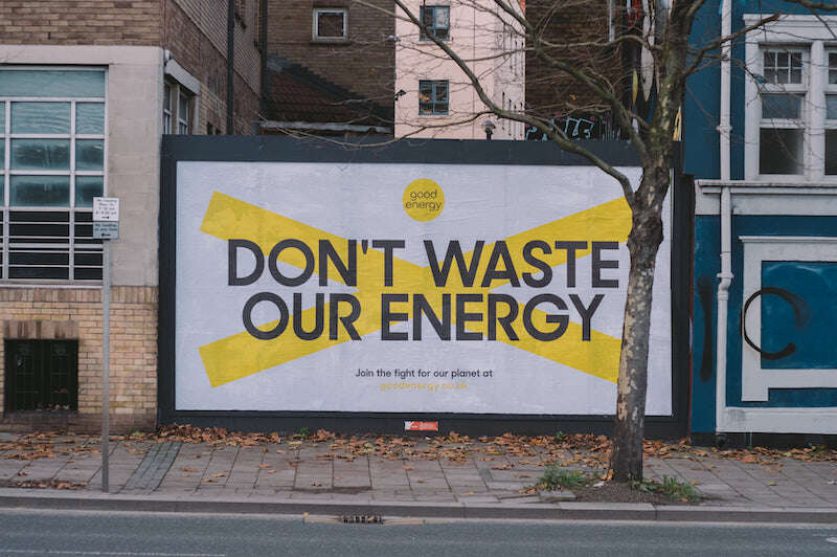 With three offers rebuffed in recent weeks, Ecotricity has made another play for fellow green energy supplier Good Energy, this time with a bid that values the company at nearly £60 million. But Good Energy still isn't convinced.
Ecotricity, which owns a 25.1% stake in the competitor, is offering 340p for all shares not under its control. This is a premium of 26.6% over Good Energy's volume-weighted average closing price of 268.5p per share over the three months ending 9 July. It's also nearly 10% higher than the initial bid Ecotricity lodged in June.
The acquisition would merge the two oldest green energy companies in the UK, enabling them to better compete in the competitive domestic supply market, Ecotricity said.
Ecotricity also highlighted its development of new renewable energy capacity—a "bills into mills" scheme that links customers payments to the construction of new green energy projects.
This mechanism, not shared by Good Energy, means Ecotricity now owns 87.2MW of wind farms and 1MW solar parks. Ecotricity said the addition of Good Energy's 260,000 customers would enable it to invest even more in new renewable installations.
Ecotricity, which reported a turnover of £230 million in the year ending 30 April 2020, also pointed to Good Energy's "deteriorated" finances in recent years.
Good Energy's operating profits fell to £4.5 million last year from £6.4 million in 2019. Good Energy attributed the decline to higher network costs—paid to the companies that own and operate Great Britain's gas and electricity infrastructure—and the need to sell excess contracted electricity back after demand fell as a result of the coronavirus crisis.
Ecotricity noted that while Good Energy's stock price has risen in recent months, this rise isn't underpinned by a fundamental change in the business.
As recently as late 2019, Good Energy was contemplating withdrawing from the domestic energy market over fierce competition and focusing more on its business customers and Feed-in-Tariff (FiT)—now Smart Export Guarantee (SEG)—services. However, it's seemingly rowed back from those plans.
Ecotricity has cast doubt on Good Energy's trajectory. It said: "Our view is that Good Energy does not have an effective plan for this competitive market and is in decline as a result."
Ecotricity's plan is to undertake a strategic review of the structures and key functions of both companies. It would continue to operate them as separate brands and retain both firms' headquarters.
Good Energy reiterated its "unequivocal rejection" of the offer. Like the previous bids, it significantly undervalues the company and its future prospects, Good Energy said.
Will Whitehorn, chair of Good Energy, said: "We firmly reject this highly opportunistic and hostile offer by a direct competitor to the company. The Board believes the offer is not in the best interests of our shareholders as a whole, nor is it in the best interests of our employees and customers. We have a clear growth strategy, a strong leadership team and a proven track record of delivering on our objectives.
"We are disappointed to see Ecotricity pressing ahead with its offer regardless of the Board's unequivocal and unanimous rejection."
This isn't the first time Ecotricity and Good Energy have tangled. In 2017, Ecotricity founder Dale Vince launched a bold attempt to appoint himself to the board of the rival company. Good Energy successfully fended off the appointment, which it said would have been a "significant conflict of interest."