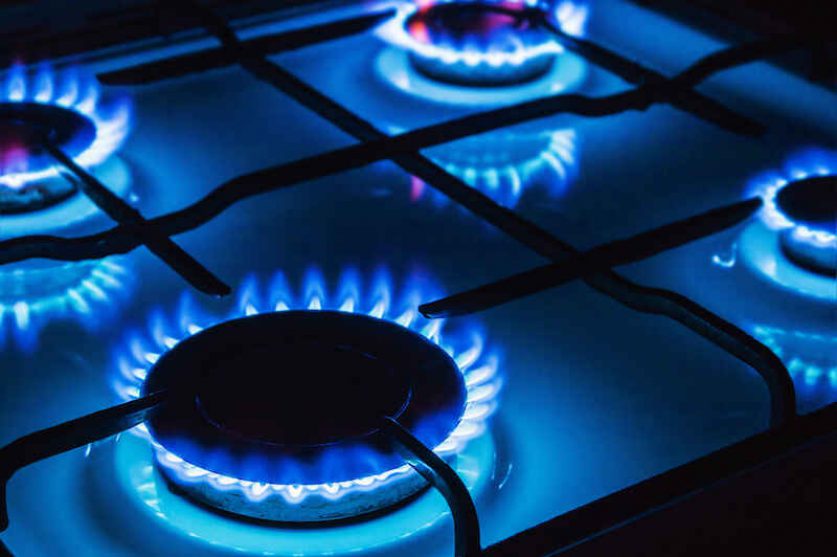 Millions of households will face a further punishing hike in their gas and electricity bills in October, with the latest projections suggesting the price cap could nearly double next winter.
Consumers are already paying their highest energy bills since 2013 on the back of spiralling wholesale gas prices. But households have been shielded from much of the pain by the energy price cap, which since 2019 has limited the amount suppliers can charge the 15 million households which don't opt for fixed-rate tariffs.
But two adjustments in the price cap are scheduled for this year. The first, in April, is projected to increase bills by more than 50 per cent, from £1,277 per year for typical use to around £2,000. Energy regulator Ofgem will announce the official level on 7 February.
The October adjustment will take bills even higher, according to a new forecast from energy consultancy EnAppSys for the Financial Times. Making its projections, the consultancy looked at the price of gas contracts for delivery later this year, which has increased dramatically over the last two months.
Wholesale gas prices have been high since the summer as supplies from Russia slowed to a trickle. The squeeze worsened in December, with UK gas prices spiking just before Christmas at ten times their level one year before.
The head of the International Energy Agency (IEA) has accused the Kremlin of throttling gas supplies to Europe to gain leverage in its stand-off against Nato over Ukraine. Wholesale gas markets have also reacted to delays to the approval of the Nord Stream 2 pipeline to Germany, which Russia has indicated is a condition of it increasing supplies to Europe.
Taking those market conditions into consideration, EnAppSys forecasts the British price cap could hit between £2,300 and £2,400 from October 2022—unless the government and Ofgem intervene to protect consumers.
The EnAppSys forecast squares with other predictions shared privately with the FT by industry sources.
The prediction was also echoed by Philippe Commaret, managing director for customers at EDF Energy, Britain's fourth-largest supplier. "EnAppSys are right, this is not just a short-term problem," he said. "Immediate support for customers remains critical this winter and for the steep rise expected this April, but the need for change doesn't stop there."
Another source was even more pessimistic, saying that, based on current forward energy prices, the cap next winter could reach £2,600.
Such dramatic energy bill hikes will spell pain for consumers, charities and campaigners have warned. Last week, Age UK warned that high energy bills could cause a "national emergency" for older people, noting that it's already being contacted by pensioners who are risking their health by rationing heat.
Fuel poverty charity National Energy Action (NEA) has warned that April's price hike could leave six million households struggling to afford energy. Responding to the EnAppSys forecast, charity director Peter Smith said that "without a proportionate and ambitious set of interventions [by the government] the misery caused by cold homes could become the norm for years to come."