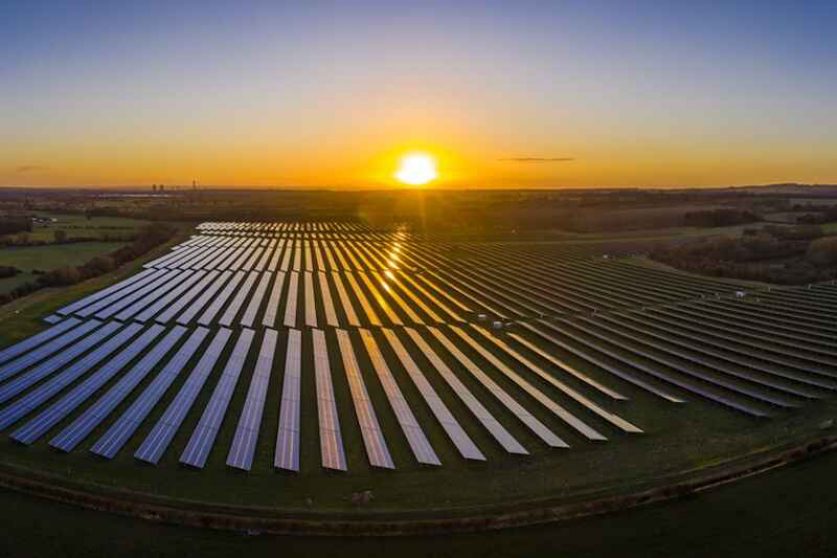 Wind power giant SSE is venturing into solar power, announcing a 30MW project that will solidify its role as "the UK's clean energy champion."
Perth-headquartered SSE has purchased the project development rights for a 77-acre solar site at Littleton Pastures near Evesham in Worcestershire. When completed in late 2023, the installation will be capable of powering around 9,400 homes.
"We see solar as a key complementary technology to SSE's existing portfolio of low carbon infrastructure such as wind and hydro and one that can power us towards net zero," said Richard Cave-Bigley, SSE sector director for distributed generation and storage.
SSE has a clean energy portfolio of around 4GW (4,000MW), spread across on- and offshore wind and hydro installations. It also has 6GW of offshore wind and 1GW of onshore wind in development in the UK and Ireland.
Earlier this week, in an auction held by the Scottish Crown Estate, SSE Renewables won the rights to 858 square kilometres of seabed on the east coast of Scotland, where it will build the world's largest floating wind farm. That 2.6GW project will be able to power 4.3 million homes.
Solar and battery projects will provide key flexibility to support these wind installations, the firm says. That's why it aims to develop 1GW of solar and battery projects and in August unveiled plans for a 50MW battery storage project in Wiltshire.
"We look forward to being able to announce further solar and battery projects during 2022," Cave-Bigley said.

SSE Renewables will also gain flexibility by building the UK's first large-scale pumped storage scheme in 30 years: the 1500MW Coire Glas project.
SSE's renewables output was down a third between April and August of last year as a result of unusually low wind speeds and dry weather, which also hit the profits of rivals SSE, RWE, and Orsted. 
Undaunted, in November SSE upped its strategic capital investment plan and now intends to spend £12.5 billion across five years in developing renewable power projects and upgrading its electricity networks business— "critical low-carbon infrastructure to facilitate the transition to net zero." That's the equivalent of £7 million per day, SSE said.

In January 2020, SSE withdrew from the retail energy market when it sold its supply arm, with 3.5 million customers, to OVO for £500 million. OVO has continued to operate the SSE brand during a transition period.