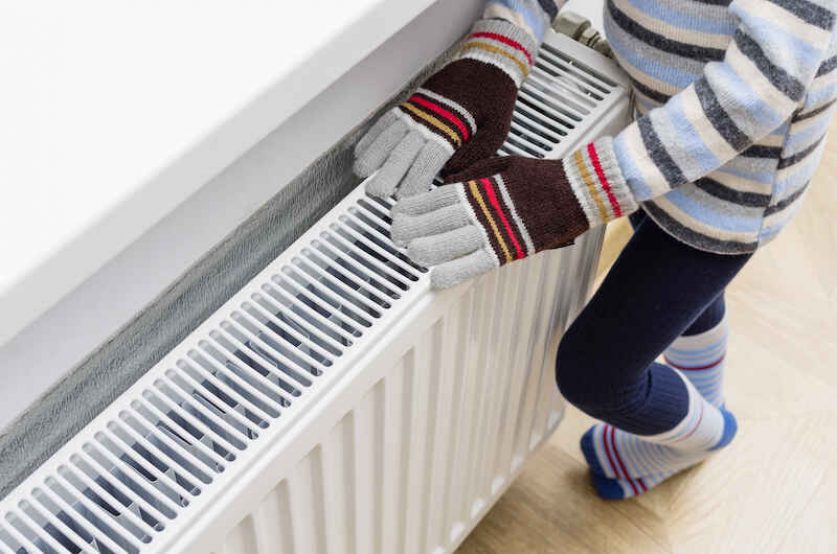 Soaring gas and electricity bills could eat up more than half of some households' incomes, leaving some at risk of not eating and freezing to death from the cold, a leading poverty charity has warned.
The Joseph Rowntree Foundation (JRF) says that while nearly all UK households will see their energy costs rise from April—by a projected 40% to 47%—some families will suffer more than others.
While energy bills above £2,000 per year would be just 6% of the average income of a middle-income household, they would eat up 18% of the earnings of a low-income family. That would rise to 25% for single parents and childless couples.
Among single adult households on low incomes, some will be forced to spend 54% of their income on heating and electricity.
The impact of the energy and broader cost of living crisis will be particularly hard on the UK's children, the foundation noted. Around one in five children are in families in "deep poverty," meaning they were on low incomes for at least three of the four years between 2016 and 2019. High energy costs will intensify their pain.
"Rising energy prices will affect us all but our analysis shows they have the potential to devastate the budgets of families on the lowest incomes. The government cannot stand by and allow the rising cost of living to knock people off their feet," Katie Schmuecker, the deputy director of policy and partnerships at the JRF, said.
JRF's warning follows similar alerts from across the charity sector. Age UK has cautioned that rising energy bills could be a "national emergency" for elderly Britons, with some forced to ration their heat, at grave risk to their health. Meanwhile, National Energy Action (NEA) says the impending April price hike will push an additional two million households into fuel poverty, leaving one in five UK households struggling to afford their energy bills.
Meanwhile, energy suppliers and analysts warn that stratospheric energy bills won't just be a blip. They could last for years, as global natural gas prices remain high as a result of supply chain issues and NATO's face-off with gas exporter Russia. EnAppSys has projected that bills could hit £2,300-£2,400 per year from October 2022, while Cornwall Insight forecasts the price cap will stand at £2,255 over the winter of 2022-23.
A spokesperson for the government decided its record on supporting low-income households and managing energy costs. "We recognise the pressures people are facing on their household bills, which is why we have taken decisive steps to support them. The energy price cap has been protecting around 15m households from high global gas prices. We are also supporting vulnerable and low-income households with the cost of fuel bills through schemes such as the warm home discount and our £500m household support fund," they said.
"Working families on universal credit are already seeing more money in their pockets, with an average of £1,000 more a year, and we're increasing the living wage again in April. We will continue to look closely at the pressures facing people and what further measures might be needed on abating high energy costs."