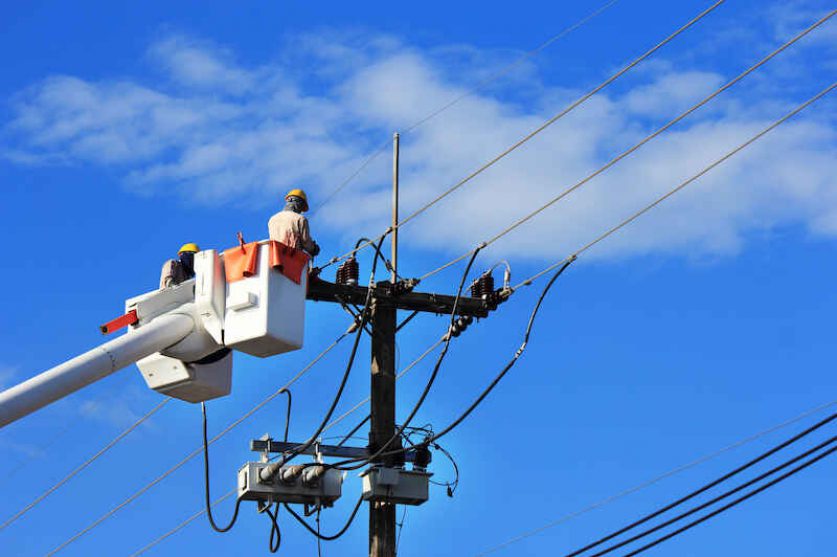 Customers who lost power during Storm Arwen in late November recently received cheques from Northern Powergrid for eye-popping sums after their electricity meter numbers were printed instead of the amounts payable.
The electricity network company admitted the error and thanked the "honest" customers who didn't attempt to cash the cheques for trillions of pounds.
The compensation related to prolonged power outages experienced by customers across Northern Powergrid's network area in the North of England in the aftermath of Storm Arwen. The storm, which battered the North of England and Scotland with 110mph winds, caused the most severe disruption to electricity supplies since 2005.
More than one million properties were left without electricity, including 280,000 of the 3.9 million homes and businesses Northern Powergrid serves in the North East, Yorkshire, and northern Lincolnshire. Thousands of homes remained without power a week after the storm as Northern Powergrid scramble to rebuild large sections of overhead lines.
Households are usually entitled to claim £70 for the first 48 hours they're left without power following a severe storm, then £70 for each additional 12 hours they're disconnected, for a maximum payout of £700. But the outages following Storm Arwen were so prolonged, energy regulator Ofgem called on electricity network companies to lift the cap on compensation.
But dozens of customers of Northern Powergrid recently opened cheques for far, far more than they or Ofgem ever anticipated—upwards of £2.3 trillion.
The error claim to light when one customer contacted Northern Powergrid on Twitter, attaching a photo of a cheque for £2,324,252,080,110 – higher than the UK's GDP in 2021 (£2.2 trillion).
"Thank you for our compensation payment @Northpowergrid for the several days we were without power following #stormarwen Before I bank the cheque however, are you 100% certain you can afford this?" Gareth Hughes tweeted on Saturday.
Northern Powergrid confirmed that 74 of its customers with Halifax and Newcastle postcodes received cheques for the wrong amount due to a "clerfical error."
"As soon as we identified the clerical error, which was caused by the electricity meter reference number being incorrectly quoted as the payment sum, we ensured all 74 customers' cheques were stopped so they could not be cashed," a spokesperson for the electricity distribution network operator said.
"We have been investigating how this error happened and carrying out checks of previous payments. All indications are that this was an isolated incident.
"We thank those customers who were honest and contacted us and we have been making contact directly over the weekend with all 74 customers affected to make them aware, apologise for the error and reassure them that a correct payment will be issued to them on Monday."
The winter storm season has been particularly severe this year. Some of the same households affected by Storm Arwen lost power again at the end of January when Storms Malik and Corrie lashed northern Scotland and North East England in quick succession. Northern Powergrid confirmed that 81,000 of its customers in the North East lost power, with repairs delayed by continuing strong winds but all customers reconnected by the fifth day.
And another windstorm is already brewing. Storm Dudley is set to blast parts of Scotland, England, and Northern Ireland with 80 to 90mph winds starting at 6 pm on Wednesday, according to the Met Office.
Sources: Northern Powergrid: "Storm Arwen compensation and welfare support payments"
BBC: "Northern Powergrid sorry for Storm Arwen trillion pound compensation error"