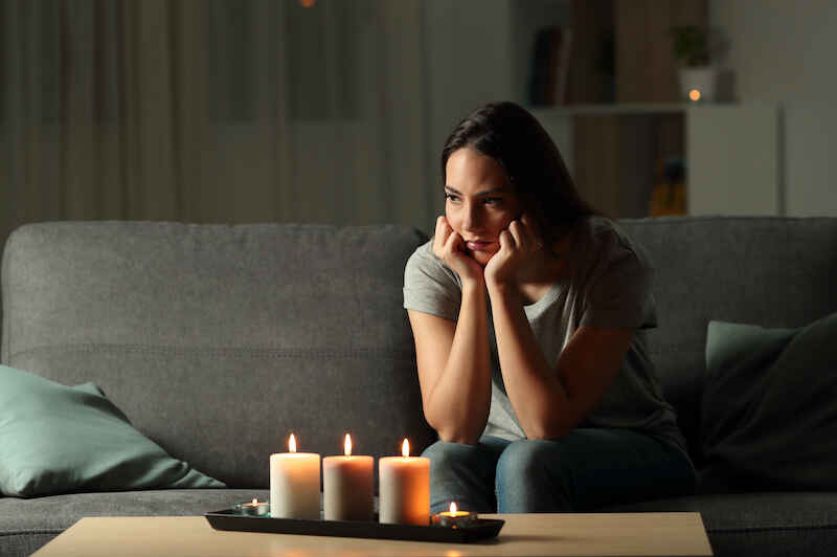 Around 9,500 homes remain without electricity days after a one-two punch of winter windstorms toppled power lines in northern Scotland and North East England.
Storm Malik lashed the north of Britain on Saturday. It was followed swiftly by Storm Corrie on Sunday, which battered the same areas and delayed the repair of power lines.
Scottish and Southern Electricity Networks (SSEN) was on red alert status after the storms cut electricity supplies to 114,500 customers in Scotland. By noon on Tuesday, power had been restored to 105,000 customers, but around 9,500 remained off supply, primarily in rural Aberdeenshire, the Angus border, and parts of Perthshire, the Highlands, Western Isles, and the Moray Coast.
50 schools in those areas remain unable to open due to a lack of power and heating: 37 in Aberdeenshire, seven in the Highlands, and six in Angus.
Richard Gough, the director of distribution system operations at SSEN, said that "all available resources have been deployed to support with restoration efforts" and said that the network aimed to restore power to the "vast majority" of customers by Tuesday.
However, SSEN conceded that "small pockets of customers" would remain without electricity into Wednesday, "depending on the extent of damage found and the impact of weather on our teams' ability to work safely."
High winds continued across the Orkney Islands, much of the Highlands, Grampian, and Tayside on Tuesday, with a Met Office yellow warning for wind in place until 6 pm.
For customers still off supply, "we are prioritising welfare and support, working closely with local resilience partners," Gough said. SSEN said it has already delivered 50,000 hot meals and 25,000 hot drinks to affected households.
In North East England, around 81,000 customers lost supply, according to Northern Powergrid. As of Tuesday, around 61 homes were still without power.
Andy Bilclough, Northern Powergrid's director of field operations, said on Monday night: "Our teams have got through a phenomenal amount of work today, which includes reconnecting around 17,000 customers that were impacted by Storm Corrie, and they are still out there now.
"Almost all of the work we have left to do is a blend of repair work that we discovered when we got to site, some difficult conditions that meant we could not complete the work today, or where we would have needed access to the property during the night but have agreed with the customer to complete the restoration tomorrow."
Affected households may be able to claim compensation from their local electricity network. Typically, you're entitled to £70 if your power was off for 24 hours following a storm. However, if the storm was severe, you'll only be able to claim that sum if you're disconnected for 48 hours. Then, you'll receive £70 for each additional 12 hours you're without power, for a maximum payout of £700.
The damage caused by Storms Malik and Corrie comes just two months after many of the same areas were lashed by Storm Arwen. That storm caused the most severe disruption to power supplies since 2005, with nearly one million homes without power for up to 12 days.
Meanwhile, Storm Malik's 100mph gales pushed wind turbines to deliver the most power ever on Saturday: 19.5GW. That meant wind generation accounted for 51.8% of the electricity on the grid.

Sources: http://news.ssen.co.uk/news/all-articles/2022/january/storm-malik-update/
https://www.northernpowergrid.com/news/power-restored-to-99-9-of-customers-affected