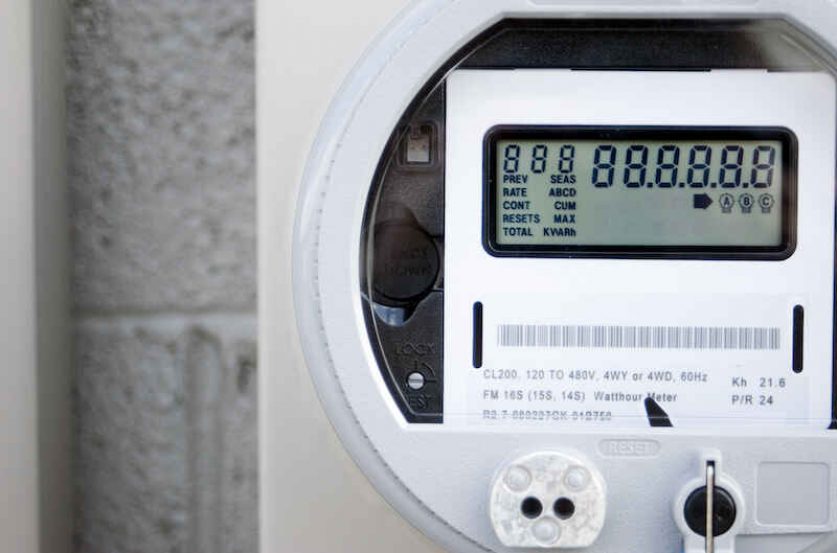 An overhaul of Britain's electricity system will allow smart meters to send half-hourly updates on customers' usage, paving the way for Uber-style pricing where we pay more for power at peak hours.
But energy regulator Ofgem says new time-of-use pricing could ultimately save bill payers money by making electricity cheaper at certain times of the day and by facilitating the use of cheap, but intermittent renewable power sources such as wind and solar.
Under the new system, smart gas and electricity meters will send information about customers' electricity consumption to suppliers every 30 minutes by default. Currently, customers with smart meters opt into these half-hourly updates.
Market-wide half-hourly settlement (MHHS) will allow energy suppliers to change prices up to 48 times per day. With that ability and with more complete information about customer energy use, they'll be able to "develop and offer new tariffs and innovations that encourage and enable more flexible use of energy," Ofgem said. These innovations could include time-of-use tariffs, with peak and off-peak prices for electricity.
Time-of-use tariffs aren't entirely new. Economy 7 and Economy 10 tariffs give households access to cheaper electricity overnight and are frequently used by those with storage heating systems.
Tariffs pitched at electric vehicle (EV) drivers work similarly, offering discounted rates overnight when electricity demand is low and motorists are most likely to charge their vehicles. But universal smart meter use – 85% of households will have them by July of 2025 – and half-hourly settlements will make them even more widespread and precise.
While the new system may mean it's more expensive to run your washing machine in the early evening, it will ultimately cut bills, according to the regulator. Ofgem has estimated that time-of-use tariffs and greater reliance on renewables will slash £1.6 to £4.5 billion off consumers' energy bills. It will also clear Britain's "path to net zero."
"Ofgem will work closely with industry to make sure it delivers this major upgrade while ensuring those in vulnerable circumstances remain protected," a spokesperson for the regulator added.
The change isn't coming overnight: half-hourly settlement will be rolled out across the electricity system over the next four and a half years, completing in October 2025.
Three major energy suppliers, with a collective 11 million customers, have already expressed support for the grid upgrades.
EDF says the system will "play a key part in our transition towards a net zero future, as well as benefiting customers."
"We already have a number of simple time-of-use tariffs available, which enable customers to enjoy lower prices at night-time, when energy is less in demand and therefore cheaper, including a tariff designed to help EV charging at a cheaper rate," a spokesperson for the supplier added.
Rival Scottish Power echoed those sentiments. "Time-of-use tariffs that are updated on a half-hourly basis will give consumers a real opportunity to save money on their energy bills, particularly for EV [electrical vehicle] drivers charging from home," a spokesperson for the supplier and renewables firm said.
"Half-hourly updates will also give a highly accurate profile of local electricity demand as the country moves towards an all-electric future through net zero."
Meanwhile, Octopus Energy's founder and chief executive Greg Jackson told The Telegraph that more frequent usage updates will be "extremely good for consumers."
Octopus has been a pioneer in offering time-of-use tariffs, including those which pay customers to use electricity when supply is high to help balance the grid. The firm is now partnering with National Grid's Electricity System Operator (ESO) to trial a system in which customers are paid to reduce their electricity consumption during peak hours.

Sources: "'Surge pricing' for gas and electricity at peak times could force households to ration their use"