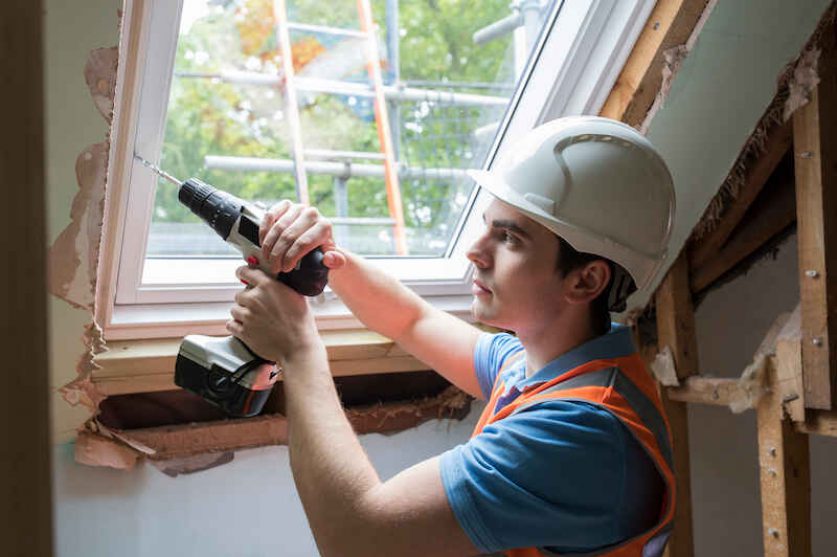 Soaring gas and electricity prices are increasing homeowners' interest in efficiency upgrades that can slash their energy consumption and bills, according to a new survey from Nationwide Building Society.
The research reveals that eight in ten Britons are more inclined to improve their home's energy efficiency than they were just six months ago, before surging global gas prices hit household bills.
People also had a lower threshold for the amount bills would need to rise before they'd invest in efficiency measures. Asked last July, respondents said they'd consider green upgrades if their energy bills were to increase by an average of £56 per month. In January, they said a rise of £45 would motivate them to make the changes.
Bill increases of those amounts are looming. Last week, Ofgem announced that the price cap that limits bills for the 18 million households on standard variable tariffs would rise by a typical £693, to £1,971 per year, from 1 April. That means £57 more on our monthly energy bills.
And it's not just cost motivating people to enhance their homes with insulation, double-glazing, low-carbon heating systems, and solar panels. Seven in ten respondents (71%) in Nationwide's survey are also concerned about their carbon footprint, 11% higher than when the building society posed a similar question last summer (60%).
With energy bills hitting historic highs and the climate crisis escalating, 69% of people want to make their homes greener. Encouragingly, 45% have already made some improvements, Nationwide found.
But despite the public's enthusiasm for energy efficiency, many people are still confused about how to best optimise their homes – and how to fund it. When queried, 42% of households told Nationwide that they want to improve the energy performance of their homes but either haven't started to process or simply don't know where to begin. Many are wary of the costs involved.
Claire Tracey, Chief Strategy and Sustainability Officer at Nationwide, said: "Ensuring our homes are better insulated and powered by cleaner energy is one of the best ways to protect against rising fuel prices. Our research tells us people want to make green home improvements to lower their energy bills and reduce their carbon footprint. But they need support."
What would help these households navigate green improvements? More than two-thirds (68%) said a grant would assist them to make the upgrades.
Households in fuel poverty can already access financial help to improve their homes through the Energy Company Obligation (ECO). And starting in April, the government's Boiler Upgrade Scheme (previously known as the Clean Heat Grant) will cover up to £5,000 of the cost of low-carbon heating systems like electric heat pumps.
But the Green Homes Grant scheme that was supposed to kickstart the UK's "green recovery" from Covid in 2020 was badly mismanaged and scrapped early, having delivered less than 50,000 home improvements. Recent figures from the Department for Business, Energy, and Industrial Strategy (BEIS) revealed that the scheme ultimately knocked just £3.9 million in total off annual energy bills.
More than half of respondents (54%) also said a one-stop-shop offering impartial advice about efficiency upgrades and a "green skills" registry of qualified tradespeople would help them take action.
In light of the research, Nationwide is calling for a national retrofitting programme, one with the "full commitment of government and business" and that is "fairly financed," Tracey said.
That was also the challenge from the Green Homes Action Group, which Nationwide recently convened among businesses and charities with an interest in making homes more sustainable and in protecting households from volatile energy prices in the future.
Meanwhile, Nationwide is offering a £1 billion loan fund to all mortgage customers to help them fund green home upgrades like solar panels, air source heat pumps, and EV charging points. That's part of the building society's ambition of seeing at least half of its mortgage portfolio be EPC C rated or better by 2030.

Sources: Energy Squeeze Boosts Appetite For Greener Homes With £45 Extra Per Month The Tipping Point