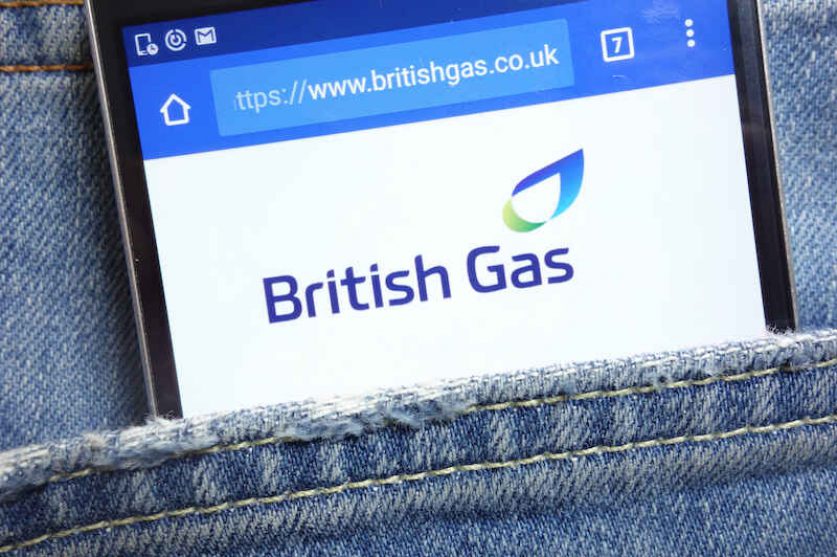 Millions of British Gas customers with smart meters have been unable to see up-to-date data about their energy consumption for more than two months, the energy giant admitted.
The Big Six supplier said that due to a technical error, the energy consumption of smart meter customers hasn't been updated on its website or app since 16 February.
Customers are still able to log into the British Gas app "MyEnergy" but see an error message when they try to see their energy usage.
"We're really sorry if you can't access your up to date energy usage – there are some technical issues displaying usage from March 2022 onwards. We're trying to resolve as quickly as possible," the message reads.
British Gas says it is still receiving usage information from the smart meters and that the glitch isn't impacting bills. Additionally, smart meter customers can track their usage on their in-house display, on the meter itself, and through their bills.
However, many have missed being able to track their gas and electricity consumption through their smartphones and have voiced frustration on social media.
The supplier acknowledged that "keeping track of energy usage is really important to our customers right now" and said it is "working to sort this issue."
The firm didn't say how many customers are affected by the error. It serves 7 million homes and businesses, including the 700,000 accounts it picked up when it served as Supplier of Last Resort (SoLR) for six collapsed firms over the last year. A large proportion of those customers will have smart meters: the firm said it had installed six million of the next-generation meters by 2019.
Energy suppliers are required to offer the next-generation meters to all domestic and small business customers by June 2025. The £13.5 billion rollout, which will be funded through energy bills, is intended to give customers more insight into and control over their consumption.
Smart meters automatically relay up-to-date information about usage to the energy supplier, eliminating the need for manual meter readings and estimated bills, and to in-home displays and apps, where consumption can be seen in both energy units and pounds and pence.
ElectraLink says 17.85 million smart meters had been installed in Great Britain as of March 2022.
With energy prices so high, customers are relying on this information more than ever. eBay UK revealed last month that web searches for smart meters were up 68% compared to the previous March.
However, the smart meter rollout has been plagued by technical faults. Hundreds of thousands of customers have seen their first-generation SMETS1 meters "go dumb" when they switch energy suppliers, losing the ability to transmit information to the supplier.
Other glitches have seen smart meters spontaneously switch to the Welsh language and incorrectly display readings for tens of thousands of pounds for a single day's energy.
The latest mishap comes as energy prices have surged to record highs, with the price cap that limits the bills of 22 million households rising by 54% on 1 April.