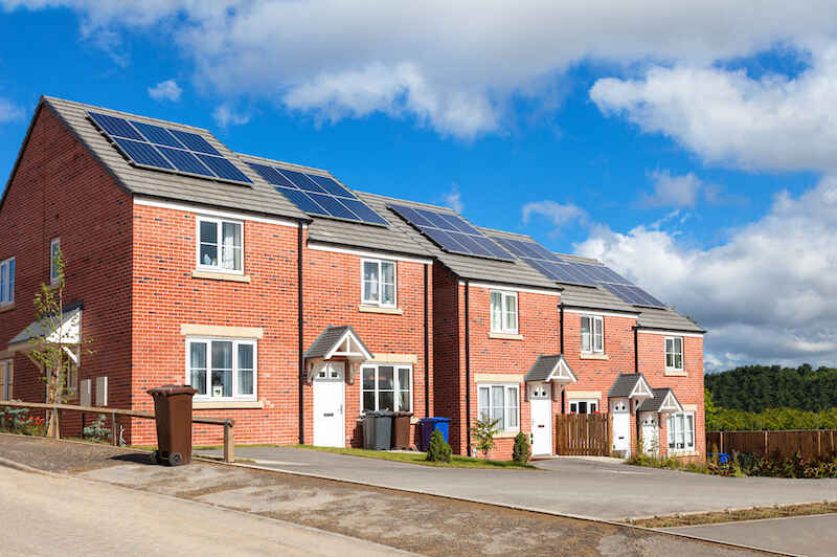 With energy bills set to soar next month, Brits are considering solar panels and smart meters to reduce their consumption, web search data shows.
E-commerce giant eBay UK revealed that online searches for "solar panels" were up by more than 45% between 12 February and 13 March compared to the same period last year, with one search for solar panels being performed every minute.
Rooftop solar panels let homeowners generate their own electricity and, through the Smart Export Guarantee, receive payments from their energy supplier for selling the surplus back to the grid.
The Energy Saving Trust estimates that the typical household can reduce their annual energy bills by between £170 and £440 by using self-generated power. They could also earn between £75 and £110 per year through the Smart Export Guarantee, for total savings of between £245 and £550.
However, solar panel systems cost an average of £4,800, according to the Energy Saving Trust. To reduce that cost, consumers are turning to the secondhand market. Searches for "used solar panels" were up 30% this quarter compared to the same period in 2021, eBay reported.
Consumers are also considering smart meters, next-generation gas and electricity meters that transmit data to an in-house display. By showing users their energy consumption in pounds and pence, smart meters are supposed to make it easier to identify energy saving opportunities. According to a survey from Smart Energy GB, the official campaign for the smart meter rollout, 73% with a smart meter have done at least one energy saving activity more frequently since getting a smart meter.
However, you can't install a smart meter yourself. You'll need your energy supplier to install one in your home. They'll do it for free but you might have to wait for their rollout to reach you.
But there's a good chance it already has: at the end of 2021, there were 27.8 million smart and advanced meters in smart and advanced meters in homes and small businesses in Great Britain, accounting for 50% of all meters.
If you don't want to wait until your supplier offers you a smart meter, you can sometimes request one.
In addition to the savings they deliver, solar panels and smart meters can also reduce your household's carbon footprint.
Murray Lambell, general manager of eBay UK said, "With the energy price cap set to rise, many families are understandably looking for ways to keep costs low, causing a surge in demand for products like solar panels. These shoppers are making savvy investments to tackle the cost of living squeeze and the market for green energy is growing as a result, making a positive impact on wallets as well as the planet."
From next Friday, the price cap limiting the bills of households on standard variable tariffs will rise by £693 to £1,971 in response to historically high natural gas prices. With the Russian invasion of Ukraine threatening Europe's supply of natural gas, domestic energy bills are projected to rise still further in October, potentially over £3,000 per year for a household with typical use.

Sources: City A.M.: "Households turns to solar panels and smart meters to tackle rising energy bills"