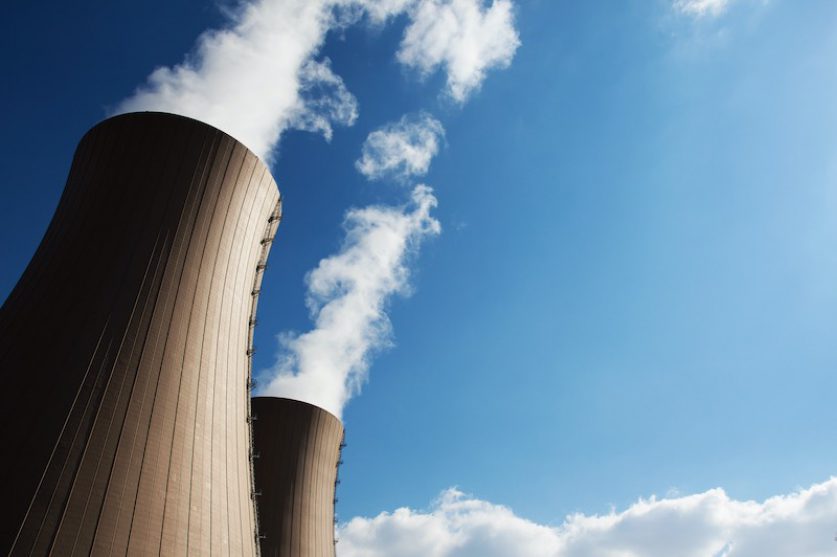 Boris Johnson is ramping up plans to increase the UK's nuclear energy output, as concerns over dependence on Russian energy grow.
The prime minister announced his aspirations at his party's Spring conference over the weekend. This was followed by a meeting on Monday with leading figures in the nuclear power industry, where he discussed the feasibility of building a series of smaller nuclear reactors.
Johnson hopes this will step up nuclear power's contribution to the national grid and provide 25% of the UK's electricity. Currently, that figure sits at 15%.
"We must take the bold steps necessary to end our dependence on Putin's oil and gas," said Johnson at the party conference. "And that's what we are doing. In the immortal phrase, it is time to take back control of our energy supplies.
"After years of short-termism and hand to mouth solutions, we are setting out a British energy security strategy.
"And we will make better use of our own naturally occurring hydrocarbons, rather than import them top dollar from abroad and put the money into Putin's bank account."
Many of the nuclear power plants that are currently operational are scheduled to be decommissioned. This, combined with the expected uptick in the UK's electricity demands, means that Johnson's ambitious plans will require significant investment.
Russia's invasion of Ukraine has raised troubling questions for the government on how best to power the nation. Russia supplies much of the natural gas and oil to Europe, with concerns about over-reliance on the country lingering for some time. The current conflict has heightened these concerns dramatically, leaving countries to scramble for alternative energy sources.
Speaking on the UK's need for self-sufficiency, a spokesperson for No10 said that Russia's invasion of Ukraine showed the need to: "strengthen our energy security and have greater energy independence."
"The entire Government is working in lockstep in considering how we can improve our domestic energy security," they added.  "All options are on the table. This includes ramping up domestic production of renewables, nuclear, and other sources too – because they will all play a vital role in achieving our ambitions for people, businesses and the whole of the UK."
As well as nuclear power, the government is exploring a range of different options to improve the country's energy security. Some of these will be in line with the UK's renewable goals, with the prime minister hoping to increase wind power output. Others however, such as Johnson's recent trip to Saudi Arabia, appear to be more out of necessity, as they directly go against the UK's net-zero aspirations.