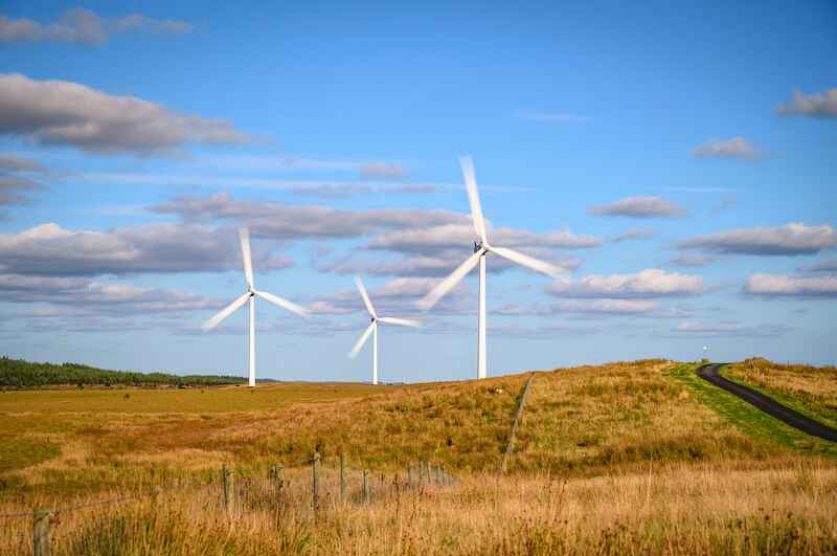 Former Prime Minister David Cameron's decision to scrap green policies means Britons will pay £150 more for their energy this year than they might have if onshore wind and energy efficiency schemes had continued, a new analysis claims.
An analysis conducted by Carbon Brief and published in the Observer over the weekend reveals the financial cost of Cameron's 2013 decision to axe what he reportedly characterised as "green crap" in conversation with aides. Had renewables and energy efficiency schemes not been scaled down after that point, the price hikes households will see on their energy bills this year would have been less punishing, the report suggests.
With Russia's invasion of Ukraine threatening natural gas supplies to Europe, Brits are bracing for historic increases in their energy bills this year. Energy bills for many households will rise to £1,971 per year from 1 April as the price cap is adjusted and are forecast to surge above £3,000 from October.
The chaos in the natural gas market has sent the government scrambling to secure alternative energy sources not dependent on Russia. Prime Minister Boris Johnson will announce a new energy strategy before the end of the month, which is expected to include a redoubled commitment to renewables, including a massive expansion of onshore wind farms.
But the situation facing UK households might not be so grim if one of Johnson's predecessors hadn't pumped the brakes on onshore wind farms. Responding to calls from grassroots Tories, David Cameron banned onshore wind farms and solar installations from competing for government subsidies in 2016 – a policy that green campaigners have said constituted an "effective ban." 
The withdrawal of the subsidies led to the cancellation of 250 planned wind farms and sent new installations tumbling. Boris Johnson reversed the policy in 2020, allowing onshore wind to farms once again receive subsidies through the Contract for Difference (CfD) scheme from 2021. Now his government is contemplating removing the planning barriers that still exist for onshore wind farms in England, including ending local communities' rights to veto projects.
Also in 2015, the government ditched a plan that would have made all new homes carbon neutral from 2016. While Johnson's government have revived the policy, it won't take effect until 2025.
And in 2013, the coalition government slashed the funding available for home energy efficiency upgrades, which are the best way to reduce domestic energy bills. That year, the numbers of homes having lofts or cavity walls insulated each year plummeted by 92% and 74%, respectively and have never recovered.
Had these programmes not been slashed, the UK would have more renewable generation capacity and more efficient homes, reducing energy costs and consumption.
With wholesale gas and electricity prices at record highs, the savings would be even greater this year: an estimated £8.3 billion across the economy, Carbon Brief calculated. That would equate to £150 per household – relief consumers desperately need.
Dr Simon Evans, deputy and policy editor at Carbon Brief, said: "Cutting the so-called 'green crap' has left UK households highly exposed to soaring global gas prices and Russia's invasion of Ukraine. Energy efficiency and cheap renewables are the fastest and most effective ways to cut gas imports – and household bills."
Ed Miliband, now shadow climate change secretary (and leader of the opposition through Cameron's tenure), said: "The government said they were 'cutting the green crap' but it was a disaster – with bills for working families much higher as a result. This demonstrates once again that going green is the right way to have energy security, cut bills, and tackle the climate crisis.
"However often this government tries to relaunch their failed energy policy, they cannot be the solution to the crisis they created because they continue to face both ways on crucial issues like fracking and refuse to invest at scale at the solutions we need, including energy efficiency."
The government insisted it has backed renewable energy sources and energy efficiency upgrades and is delivering a package of support measures worth billions to help households cope with high energy bills this year.
A spokesperson for the Department for Business, Energy and Industrial Strategy (BEIS) said: "We have consistently backed renewable energy sources including both onshore and offshore wind, delivering a 500% increase in the amount of renewable energy capacity connected to the grid since 2010.
"We are also accelerating our progress in upgrading the energy efficiency of England's homes, investing over £6.6bn to decarbonise homes and buildings and bringing in higher minimum performance standards to ensure all homes meet EPC Band C by 2035. We are also insulating millions of consumers from high gas prices through the energy price cap."

Source: The Observer: "Cameron's decision to cut 'green crap' now costs each household in England £150 a year"