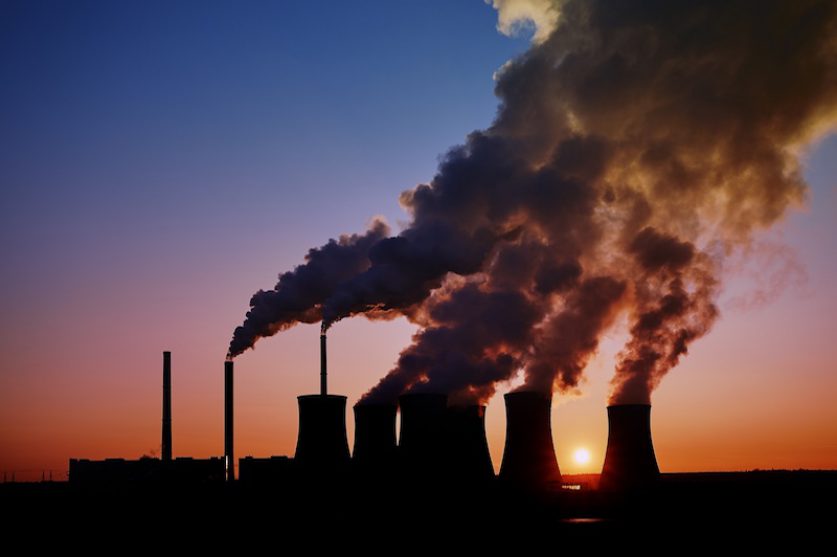 A renewable energy boom and the retirement of coal power stations have driven the UK's greenhouse gas emissions down by 45.2% since 1990, according to new figures released yesterday by the Department for Business, Energy and Industrial Strategy (BEIS).
The provisional figures for 2019 also revealed emissions were down 3.6% from 2018. Carbon dioxide emissions alone were down 3.9% year on year and 41% from 1990. The UK has committed to achieving net-zero emissions by 2050.
Much of the UK's decarbonisation progress can be attributed to the cleaning up of the energy system, where emissions have fallen by nearly two-thirds (62.8%) since 1990 as renewable generation has grown. Last year, the share of electricity generated by renewables soared to a record high of 36.9%, with particular contributions from wind power, itself up a fifth between 2018 and 2019.
Energy minister Kwasi Kwarteng said: "These new figures show the extraordinary progress the UK has made in tackling climate change, with emissions falling 45% since 1990.
"With record-breaking levels of renewable electricity on the grid, we are well-placed to build on these efforts in the months and years ahead, while continuing to support the economy through the coronavirus outbreak."
Melanie Onn, deputy chief executive of the industry body RenewableUK, said: "Today's record-breaking figures show just how radically the UK's energy system is changing, with low-cost renewables at the vanguard. This will continue as we build a modern energy system, moving away from fossil fuels to reach net-zero emissions as fast as possible."
BEIS also attributed the fall to slackening electricity demand, with new appliances and machinery consuming less electricity than those from the 1990s and energy-intensive businesses declining in importance in the UK's economy.
While emissions from the energy system have plummeted, progress in other sectors has flatlined. Emissions from transport have fallen just 4.6% in the last 30 years, with much of that progress achieved between 2018 and 2019. 
Transport is now the UK's single-biggest source of carbon emissions (34%), while the energy system is responsible for 26%. Other contributions come from the residential sector (19%) and business (18%). 
Last week, the government outlined dramatic plans to decarbonise the UK's transport sector, envisioning a society in which we use our cars less and rely instead on public transport, cycling, walking and newly electrified rail network.
Meanwhile, OVO, the UK's second-largest energy supplier, has suggested that making all homes in the UK zero-carbon could slash the UK's emissions by 22% and has launched a range of tools and incentives to help its customers reach that goal.