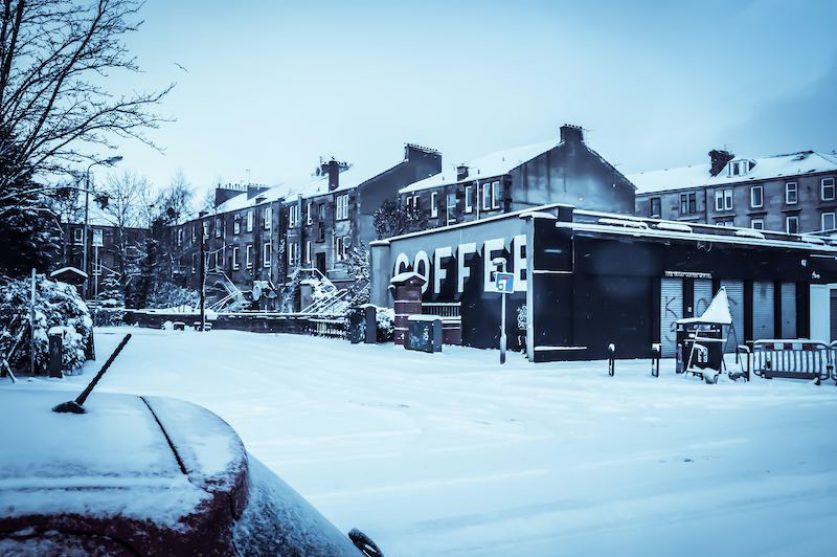 Storm Darcy has sent temperatures plunging across the UK, leaving thousands of households in line for financial assistance with their heating bills.
The storm has blanketed the UK in snow, snarled even reduced pandemic traffic and pushed many of us to crank up our boilers and thermostats. Yesterday the Met Office was forecasting temperatures in Scotland would fall to -20 degrees Celsius overnight—the coldest night in the UK since December 2010.
The latest cold snap qualifies some households on low incomes and benefits for Cold Weather Payments. The programme, administered by the Department for Work and Pensions (DWP), automatically gives households on benefits £25 to help with their fuel bills when the temperature in their local area falls below 0°C—or is forecast to do so by the Met Office—for any seven consecutive days between 1 November and 31 March.
Payments are triggered by data collected or forecast by the Met Office from 94 weather stations across the UK. Dozens of postcodes have already qualified for the payments this week. To see if yours is among them, check the DWP's website.
You're eligible for the payments if you receive Pension Credit, Income Support, Income-based Jobseekers' Allowance, Income-based Employment and Support Allowance or Universal Credit. Payments will be made automatically into the bank account you already have registered with the DWP and within a fortnight of the cold weather.
If you believe you're eligible for a Cold Weather Payment and don't receive one, contact the pension centre or local Jobcentre Plus Office or the Universal Credit helpline on 0800 328 9344.
Baroness Stedman-Scott, Parliamentary Under Secretary of State for Work and Pensions, said: "Keeping warm throughout the winter is hugely important to staying healthy, which is why we pay to help heat homes when there's a sustained cold snap."
She also noted that the government also assists households with their heating bills through the Warm Home Discount Scheme, a £140 rebate on electricity bills available to some pensioners and others on certain benefits, and Winter Fuel Payments, tax-free annual payments of £100 to £200 issued to Britons aged 66 and older.
Fuel poverty charity National Energy Action (NEA) has warned that the pandemic has made households more vulnerable to freezing temperatures this winter. Many struggling to pay for essentials and already in debt to their energy suppliers are rationing heating and living in dangerously cold homes.
Traditional refuges from the cold, including libraries, cafes and neighbours' homes, are also out of reach. The health impacts of living in cold houses can also leave people more likely to become seriously ill if they catch COVID-19.
Last year the charity found that cold homes caused 8,500 deaths across the UK.
Meanwhile, heavy energy use as a result of the weather and the unavailability of some power sources during periods of high demand meant National Grid Electricity Systems Operator (ESO) announced it would be operating with tight margins on Tuesday night—one of several such announcements this winter.