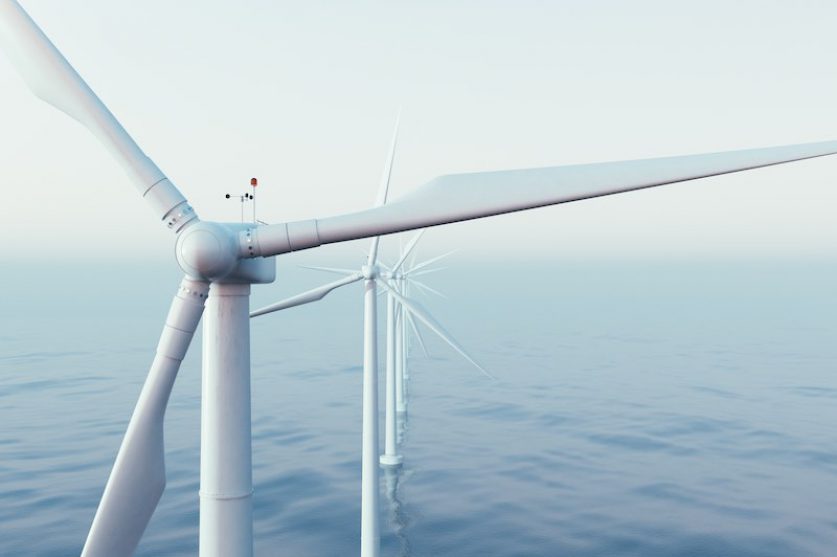 Oil and gas majors BP and Total were among winners of Britain's first major auction for offshore wind farm leases in nearly a decade, the Crown Estate announced.
The Crown Estate, which is owned by the Queen and manages the UK's seabed rights, said the hotly-contested auction is a "major vote of confidence in UK's green economy and net zero ambitions."
A total of six projects, representing just under 8GW of capacity, were successful in the auction.
BP agreed to pay more than £900 million in four annual payments of £231 million for the option to build two 1.5GW wind farms in the Irish Sea—one off the coast of Barrow west of Morecambe Bay and the other north of Anglesey.
The leased seabeds, won after BP outbid Royal Dutch Shell and others, are in shallow water around 30 kilometres off the coast, which will reduce electricity transmission costs and the wind farms' environmental impact. The wind farms slated for the sites could be operational within seven years.
Dev Sanyal, low carbon energy chief at BP, said: "These are highly advanced assets… it's location, location, location."
This is BP's first foray into Britain's offshore wind market and part of its plan to increase its green energy business following its commitment to reach net zero by 2050.
Germany energy giant RWE Renewables also won a pair of preferred bidder contracts, for two 1.5GW projects, located adjacent to each other off the Yorkshire coast northeast of Scarborough, in the Dogger Bank area.
French oil company Total and partner the Green Investment Group (GIG), scooped leases for a 1.5GW project off the Lincolnshire coast, east of the Humber Estuary. Offshore Wind Ltd—a joint venture between Cobra Instalaciones y Servicios and Flotation Energy—lodged a successful bid to build a 480MW farm off the Lancashire coast, west of Blackpool and southwest of Morecambe Bay.
The Crown Estate said the contracts handed out in the auction could produce enough renewable electricity to power seven million homes, saving 12.5 million tonnes of carbon emissions per year, or around 19% of the UK's annual household emissions.
Additionally, they could increase employment in the offshore wind sector from around 11,000 people to 60,000 by the end of the decade.
Dan Labbad, chief executive of The Crown Estate, said: "With a net zero goal, some of the best offshore wind resources in the world, and clear commitment from government and industry to continue investing in the low carbon economy, the UK stands ready to play its part in addressing the global climate crisis."
All of the wind farms will be subject to an environmental assessment before receiving the green light. This will ensure the projects are developed "in a way which is sensitive to the importance of biodiversity in our precious marine environment and brings new employment opportunities and growth to a range of communities across country," Labbad said.
The UK currently has around 10GW of offshore wind operating, generating 11.6% of the country's electricity in the second quarter of 2020. With projects currently under construction or in planning, that capacity will rise to 39GW. The 8GW of capacity allotted yesterday will increase that pipeline by 21% and help deliver the government's target of powering all UK homes by offshore wind by 2030.
However, RenewableUK said the Crown Estate hadn't made enough sites available, driving up fees and ultimately the cost of renewable energy for consumers.
Melanie Onn, deputy chief executive at the trade body, said: "The result of this leasing round shows that while demand for new offshore wind projects has never been higher, too few sites were made available to meet this demand, Any auction run on that basis will inevitably lead to high fees like these, and our concern is that this could ultimately mean higher costs for developers and consumers."
"Going forward we need more clarity from The Crown Estate on the timing, size and speed of future leasing rounds. Sustainable competition and prices are vital for consumers, industry and the supply chain," she added.