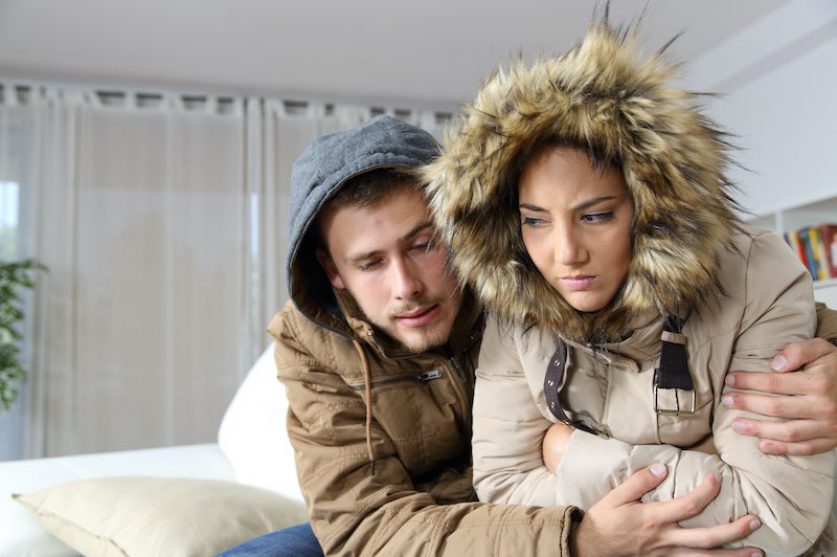 Cold rooms caused 8,500 deaths in the UK last year and could contribute to many more this year, as millions face a long winter indoors, with higher fuel bills and less money, National Energy Action has warned.
The fuel poverty charity issued the warning on Friday, Fuel Poverty Awareness Day.
It cited figures from the Office for National Statistics (ONS), which recorded 28,300 excess winter deaths in England and Wales in 2019-20, a nearly 20% increase from the winter before. Of those, 8,500 were caused by cold homes, NEA said.
Adam Scorer, chief executive of the charity, said: "In our last 'normal' winter 8,500 lives were lost because of cold homes. Low incomes, high energy costs and poor heating and insulation all combined to leave them in conditions which were unfit to help them survive the cold weather."
This winter, the COVID-19 crisis will exacerbate fuel poverty and the effects of cold homes, he warned.
"This winter that lethal cocktail will be made many times worse by the impact of COVID-19. Millions of households on low incomes will be spending more time at home with an impossible decision to make," he said.
"Will they keep themselves and their families warm and probably fall into debt; or will they ration their heating and resign themselves to life in a dangerously cold home at greater risk of the very health conditions that follow COVID-19."
Additionally, people won't be able to seek out warmth in libraries, cafes and neighbours' homes due to social distancing restrictions, he said.
During the first wave of the virus, the charity put out a call for evidence to organisations supporting people into fuel poverty to understand how the pandemic and resulting lockdown impacted vulnerable and low-income households. Three-quarters of those organisations said there was a high risk of households building up debt to their energy suppliers this winter as a direct result of the pandemic.
The NEA says energy efficiency upgrades can reduce fuel poverty in the longterm, transforming "cold and dangerous properties into warm and safe homes, easy and cheap to heat."
"But that vital project is for the decades. Fuel poverty will cost lives this winter. Those at risk desperately need an immediate as well as a strategic response. If not the consequences do not bear thinking about," Scorer said.
To combat fuel poverty this year, NEA is urging the government to maintain the Universal Credit uplift, giving struggling households extra money for essentials, including utility bills.
The government should also protect households from mounting debt, by halting enforcement action during the coronavirus crisis, urging lenders to offer flexible repayment plans and bringing forward Breathing Space rules. The rules, to come into effect in May 2021, will give people struggling with debt two-month respites during which all fees, interest and charges on their debt will be frozen and they won't face enforcement action from their creditors.
Finally, frontline agencies, including national and local government, energy suppliers, network operators and health agencies should present a "proactive, coordinated and targeted response" to fuel poverty. They should ensure those in need are aware of the help available and able to access it.