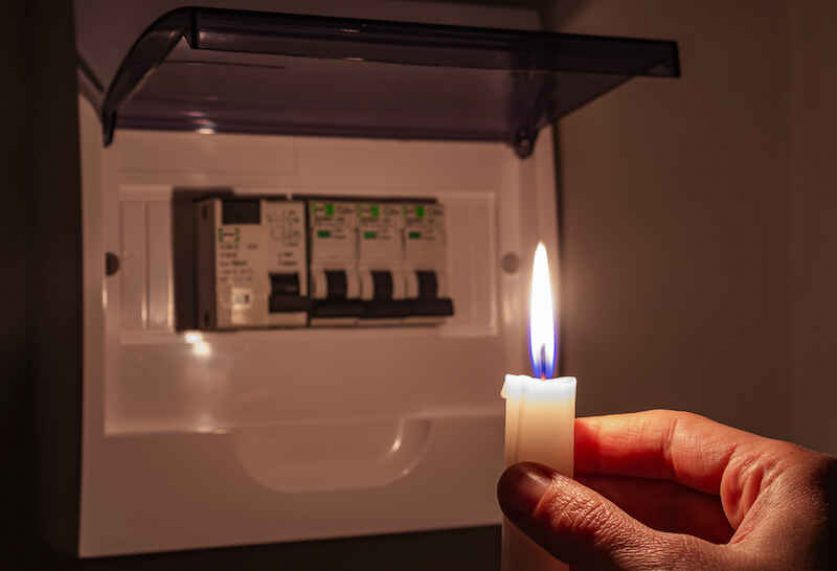 Soaring gas and electricity prices and the outage of a subsea cable to France have increased the risk of power cuts to homes and businesses this winter, National Grid warned, as Labour hit out at the government's "appalling refusal to understand what the country is facing."
National Grid's Electricity System Operator (ESO) revised the forecast about Britain's winter energy supplies it issued in July, saying conditions had since deteriorated, with a fire taking out 1GW of interconnector capacity to France.
Planned shutdowns at gas plants and the decommissioning of the Hunterston B nuclear power station will also contribute to margins predicted to be as tight as 4.2%. This is lower than the 5.3% forecast in July and the 5.1% experienced in the winter of 2015-16 when the ESO was forced to ask energy-intensive manufacturers to curb their usage.
National Grid said it believed there was enough slack in the system to avoid blackouts and power cuts this year. But Britain will have to outbid other European countries to secure natural gas supplies, further driving up prices for households and businesses.
Factories are already warning that even if the lights stay on, they'll be forced to reduce production due to spiralling prices, with the steel, glass, ceramic and chemical industries the most affected.
They issued an urgent plea to the government last week, calling for assistance to avoid shutdowns, production slowdowns and the use of more polluting fuel oil—a potential embarrassment ahead of the COP26 climate conference in Glasgow.
Steve Elliot, chief executive of the Chemical Industries Association, told BBC News that some members could be forced to shut plants within weeks after gas prices surged by 900% since January.
"If I leave this another three weeks, I can't guarantee that chemical businesses will not be pausing or shutting production temporarily," he said.
The steel and paper industries are closer to the edge, with representatives from telling business secretary Kwasi Kwarteng that they may be days away from halting production.
These firms have called for the government to reduce green levies and for Ofgem to replicate the network tariff discounts offered to their competitors in the EU.
But the government's response to the industry's pleas has revealed deep fissures between the Treasury and the business department. Kwarteng told broadcasters Sunday he had already consulted with chancellor Rishi Sunak about support for ailing businesses, a claim that Treasury sources said was false, accusing Kwarteng of "making things up."
"Kwasi was mistaken. The facts are that, to date, the Treasury and the chancellor have not been involved in any talks on this topic," a source said.
Labour said the squabbling showed ministers aren't taking the mounting energy crisis seriously. Shadow business secretary Ed Miliband said: "For firms and families waiting to hear how the business secretary might help, there is a total absence of a plan and no extra help."
Miliband also laid the blame for the crisis on the government. While gas prices have surged across Europe, Britain is "particularly vulnerable" because the government "allowed our gas storage facilities to close, blocked onshore wind, cut solar subsidies, stalled our nuclear programme" and failed to "deliver a long-term plan for energy efficiency," he said.