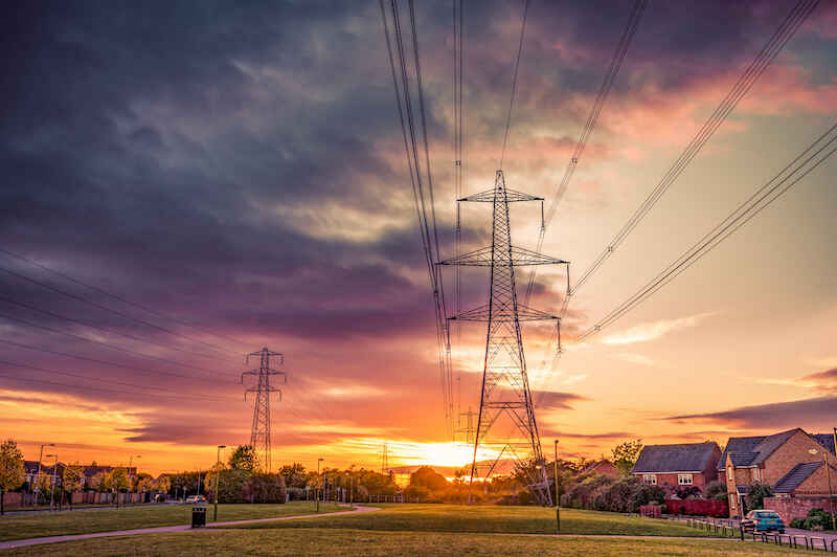 The government has accelerated the UK's plans for removing fossil fuels from its power grid, a move touted as a means to improve the country's energy security and make it less vulnerable to increasingly volatile global energy markets.
The energy white paper and Boris Johnson's ten-point plan "for a green industrial revolution" originally set a deadline of 2050 for a zero-carbon electricity system, to match the country's wider net-zero goal. 
That deadline has now been moved forward 15 years to 2035, Prime Minister Johnson and business and energy secretary Kwasi Kwarteng confirmed last week, alongside plans to redouble the deployment of renewable generation and carbon capture and storage (CCS) systems.
"What we're also saying is that by 2035, looking at the progress we're making in wind power, where we lead the world now in offshore wind, looking at what we can do with other renewable sources, carbon capture and storage with hydrogen potentially, we think that we can get to complete clean energy production by 2035," the Prime Minister said during a visit to a Network Rail site in Manchester during the Conservative party conference last week.
As he confirmed the target, natural gas was meeting just under a third of Britain's electricity demand, according to data from National Grid. Last year, fossil fuels yielded 37.7% of the nation's electricity, with gas the main contributor—showing the magnitude of the challenge.
But the recent surge in natural gas prices—pushing up consumer bills, toppling energy suppliers, and threatening to sideline manufacturing—shows the urgency of decarbonising the grid, ministers said.
"Recent volatile gas prices have also demonstrated how the way to strengthen Britain's energy security, ensure greater energy independence and protect household energy budgets in the long-term is through clean power that is generated in this country for the people of this country," Kwarteng said.
Between August 2020 and August 2021, UK power prices tripled, to £107/MWh. 86% of this rise is due to fossil fuel costs, think tank Ember said. Prices are expected to stay steady or rise even further as the temperature drops, with National Grid conceding that Britain will have to outbid other European countries to secure natural gas supplies.
Removing gas from electricity generation could safeguard the UK against volatility in the hydrocarbon markets, some of which is stirred by geopolitics. Some analysts believe Russian gas company Gazprom has manufactured a shortage in Europe in a power play by the Kremlin. While Russia only supplies 1% of the UK's gas, it's the biggest supplier to the EU and a squeeze on European gas volumes impacts the supplies and prices that reach the UK.
While Johnson didn't specifically name Russia, he said excising fossil fuels from the grid will mean the UK is "dependent" on imports.
"The advantage of that is that it will mean that, for the first time, the UK is not dependent on hydrocarbons coming from overseas with all the vagaries in hydrocarbon prices and the risk that poses for people's pockets and for the consumer," he said.
"We will be reliant on our own clean power generation, which will help us also to keep costs down."
National Grid expects the electricity system to see its first gas-free hours by 2025.
But the UK will continue to be reliant on gas for heat, hot water and cooking. 85% of the country's homes are heated with gas boilers and the government has produced no solid roadmap for replacing these.