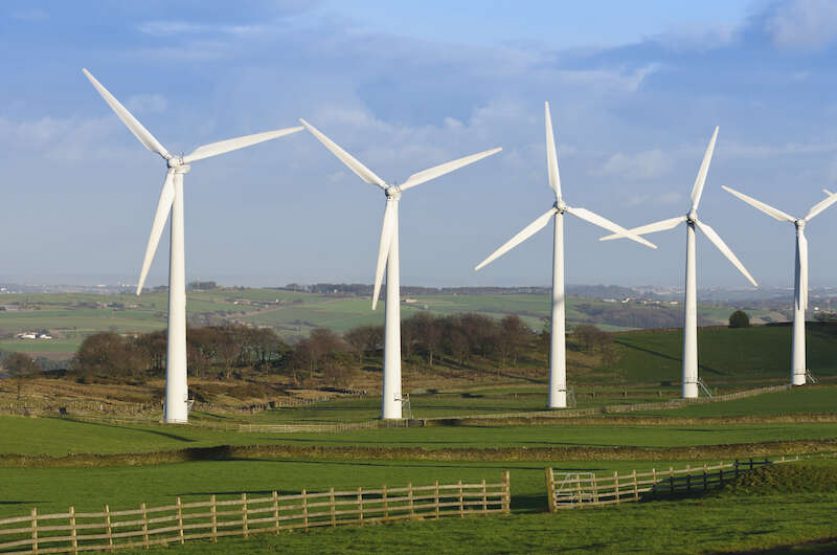 New renewable capacity and control room reforms will enable Britain's power system to run without fossil fuels for stretched of time by 2025, the National Grid Electricity System Operator (ESO) has said.
While Great Britain is well on its way to phasing out coal, running last spring for nearly 68 days without its dwindling number of coal-fired power stations, natural gas plants play a critical stabilising role in the electricity system.
The power system currently couldn't run without fossil fuels, because gas and biomass installations work as "synchronous plants," providing inertia necessary to stabilise the grid. This means that even on days when renewables resources and nuclear plants could meet nearly all of the UK's electricity demand—as they did on 23 May 2020—the ESO's control room has to rein in some wind and hydro power and call on gas and biomass installations. On 23 May last year, that intervention took the UK's zero-carbon electricity to 83%.
The grid's highest percentage of electricity from clean generation was 85.1%, achieved on the afternoon of 17 August 2019: 39% from wind power, 25% from solar power, 20% from nuclear power and 1% from hydro.
The operator is now investigating ways to source that inertia from "synchronous compensators," hydroelectric power stations or repurposed gas turbines, to enable the grid to run entirely without fossil fuels.
Fintan Slye, executive director of National Grid ESO, said: "Our engineers are deploying innovative, world first approaches to transform how the power system operates, such as removing the need to draw on fossil fuel-based generation for critical stabilising properties."
Slye said he was "confident" Great Britain will see periods of 100% zero carbon electricity by 2025.
"As with coal free operation of the grid these may be short periods at first but will still be a significant milestone on the road to net zero, and these periods will quickly extend. The growth in renewable sources of power, with record levels of wind and solar, means there will be enough zero carbon generation to meet demand," he said.
Great Britain ran without coal for the first time since the Industrial Revolution in May 2016, then achieved its first coal-free day in April 2017. Three years later, that had extended to more than two months.
Energy minister Anne-Marie Trevelyan hailed the ESO's report. "Today's report shows that the industry and the public's hard work to drive up renewables is paying off and we are on the cusp of achieving periods of 100 per cent zero carbon electricity generation with no fossil fuels used," she said.
"There's still some way to go, which is why we are powering forward with our ambitious commitments to increase renewable power across the UK and invest in new, green technologies so that we build back greener from the pandemic and tackle climate change."
The UK's sixth carbon budget outlines a target of an entirely zero-carbon electricity system by 2035. However, the early closure of several nuclear power stations and the slow start on the next generation may imperil this goal. Nuclear power regularly contributes around a fifth of Great Britain's electricity.