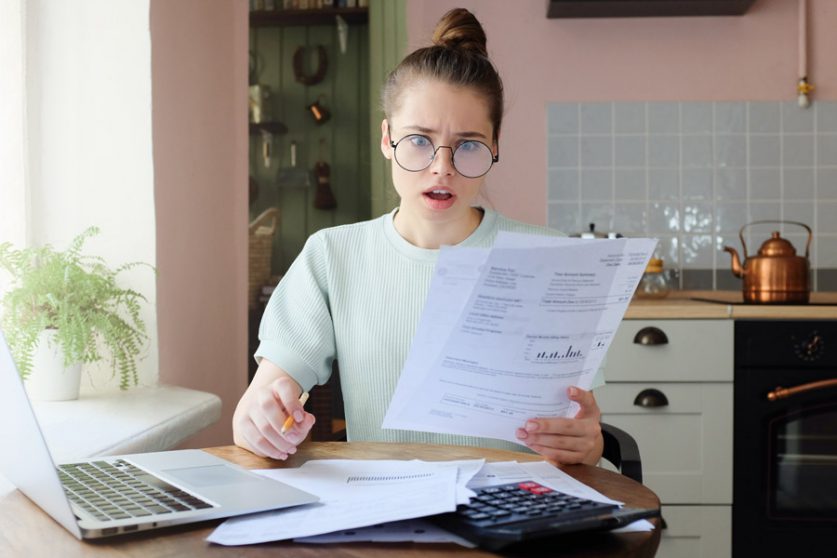 Several overlapping factors have pushed the domestic energy supply market in the UK into a state of crisis. Prices are soaring, and lots of suppliers are shutting up shop.
A recent statement from Omni Energy said that it will almost certainly go under unless wholesale energy costs decrease or there is significant government intervention before the Winter. Omni is far from the first to suffer, with 12 of the smaller energy companies going under since the crisis began.
We'll run through the firms that have closed down so far, in chronological order:
Hub Energy – 9th August
Preston-based Hub Energy was the first small energy provider to go under this year during the energy crisis. After struggling to manage financially through 2021, Hub was forced to cease trading from the 9th of August. Their customer base was transferred over to E.ON on the 13th of August.
Effortless Energy – 1st of September
The smallest energy provider on this list, Effortless Energy folded on the 1st of September after struggling to manage with the increasingly difficult market conditions. Their 2,500 customers were moved over to Octopus Energy on the 5th of September
PFP Energy – 7th September
One of the few not for profit energy companies in the UK, PFP energy went under on the 7th of September. Their 80,00 customers were moved to British Gas on the 13th of September.
Moneyplus Energy – 7th of September
Moneyplus Energy ceased trading on the 9th of August. The 40,000 customers that they serviced were moved onto British Gas tariffs as of the 11th of September.
Utility Point – 16th September
Dorset based Utility Point were forced to shut up shop on the 18th of September after trying and failing to find a buyer. Despite having built a healthy customer base of 225,000 since their inception in 2017, Chief Executive Ben Bolt said that a "mix of unfortunate circumstances and lack of commercialism in the industry" made it impossible to continue. Utility Point's customers were moved to EDF on the 18th of September.
People's Energy – 14th September
Edinburgh-based People's Energy stopped trading on the 14th of September. They provided energy and gas to around 350,000 homes and 1,000 businesses. People's Energy was started in 2017 as part of a crowdfunding campaign with a mission to create a more community focused approach to energy. Their customers have been moved to British Gas.
Green Supplier Limited – 22nd September
Green Supplier, one of the UK's smaller providers priding themself on their renewable credentials, announced they would cease trading on the 22nd of September. The company cited a range of factors including volatile market conditions and a lack of government support. Green Supplier's 255,000 customers have been moved to Shell Energy.
Avro Energy – 22nd September
Avro Energy went under on the same day as Green Supplier Limited as they struggled to stay afloat during these turbulent times. They had been trading since 2015 and in that time managed to amass 580,000 customers, attracted by consistently low prices. Their customer base was moved over to Octopus Energy from the 26th of September.
Symbio Energy – 29th September
Symbio Energy, the self-styled 'UK's Lowest Price Electricity Supplier' had already found themself in hot water with Ofgem a few times this year for failing to meet various obligations. The resulting fines and late payments (totalling £696,238) did not bode well for the budget provider. They stopped taking on new business on the 24th of September and stopped trading completely by the 29th. Their customers were moved to E.On from the 3rd of October.
Enstroga – 29th September
One of the more recent additions to the UK's domestic supply market, Enstroga folded on the 29th of September. Another small energy provider unable to manage during the energy crisis, Enstroga's 6,000 customers were entrusted to E.ON, with the move completed on the 3rd of October.
Igloo Energy – 30th September
Igloo Energy, a smaller provider based in Southampton, was forced to close its doors at the end of September. Despite having previously received £20m of investment from Osaka Energy, the provider had been in trouble for some time and was recently fined by Ofgem for failing to pay into a renewable energy scheme. Their 179,000 customers were moved over to E.ON on the 3rd of October.
Tonik Energy – 6th of October
Tonik Energy, a renewable energy provider powering the homes of 130,000 customers, went under on the 6th of October. The Birmingham based company had been struggling financially for some time and owed £8.7m to Ofgem. As with many other firms, the sky-rocketing wholesale energy prices proved to be the final straw, with their customers moving over to Scottish Power on the 10th of October.
Is your supplier in this list? Check out our guide on what to do if your supplier goes bust.