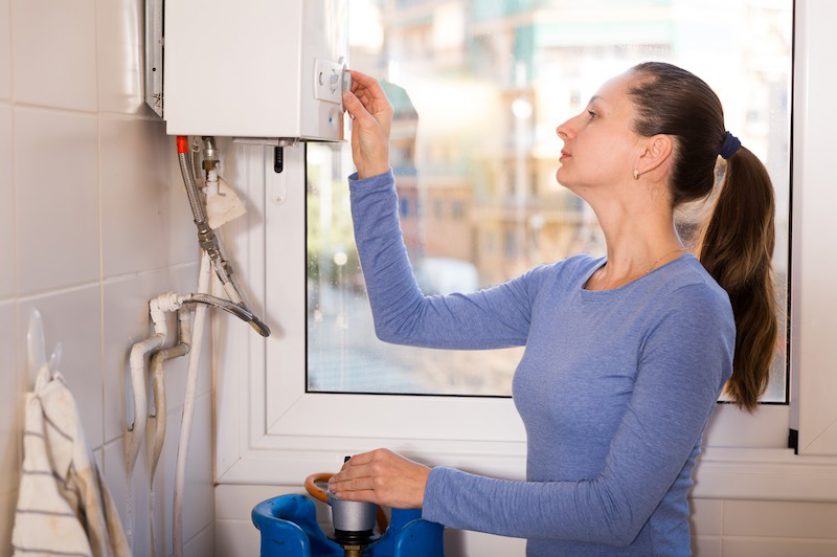 The UK must stop installing new gas boilers within five years or its goal of hitting net-zero emissions is "doomed," a commission convened by the UK's largest business group has urged.
The report from the Confederation of British Industry (CBI) and the University of Birmingham also calls for the creation of an independent National Delivery Body to tackle the "colossal challenge" of decarbonising heat in the UK.
Heat is currently the largest source of carbon emissions in the UK, responsible for more than one-third of the country's total emissions. While admirable progress has been made in decarbonising the UK's electricity system, with emissions from electricity generation falling by two-thirds between 2010 and 2019, decarbonising heat will be more complicated, requiring changes at the level of individual homes. But currently, just one million of the country's 27 million households have a low-carbon heating system in place.
The government has committed to banning gas boilers in new homes from 2025 but hasn't outlined plans to phase out fossil-fuel heating systems entirely. Last year it was accused by Association of Decentralised Energy (ADE) of lacking a "credible plan" to decarbonise heat.
The CBI's heat commission has produced such a plan, with 12 policy recommendations that the Committee on Climate Change (CCC)'s Chris Stark has said, "give us a sense of what a net-zero compatible package of measures might look like."
Among the policy recommended include a requirement that all new domestic boiler systems be "hydrogen ready" or part of a hybrid system by 2025. Then, from 2035, no boilers burning any fossil fuel gas should be installed in any UK building, with technologies including electric heat pumps and district heating networks used instead. The CCC, the government's independent climate change advisors, have previously recommended that at least 18% of the country's heat consumption be fed by district heating networks by 2050.
The heat commission's report also calls for oil-fired boilers to be phased out even more quickly, with new installations suspended by early 2023.
Households should be incentivised to install low-carbon heating systems with grants and loans, the report recommended.
The current support scheme, the Renewable Heat Initiative (RHI), is due to expire in 2022—a deadline pushed back from March 2021 following objections from green groups and disruption in installations caused by the coronavirus pandemic. The Department for Business, Energy and Industrial Strategy (BEIS) and Treasury have proposed replacing the RHI with a Clean Heat Grant, offering households and businesses up to £4,000 to fund the installation of heat pumps. The scheme is scheduled to launch in 2022. The CBI has recommended it last until 2027 or 2028, with its end date clearly delineated and the grants to become less generous over time, in order to encourage early adoption.
The low-carbon heating systems, when paired with energy efficiency upgrades, will benefit households by reducing their energy consumption and utility bills.
Transforming the UK's heating sector will also create 150,000 jobs and reinvigorate the economy following the coronavirus pandemic, the report suggests.
Karan Bilimoria, the CBI president and chair of the heat commission, said: "A green recovery and progress towards the UK's net-zero emission target are doomed to fail if we don't address the urgent need to decarbonise the heat in our homes and buildings."
Professor Martin Freer of the University of Birmingham, part of the heat commission, added: "Delivering decarbonisation of heating is the biggest energy challenge we face in getting to net zero. Unlike electricity, which can be changed at a systems level, it requires over 20 million households to adopt new energy efficiency measures and new ways of generating heat."
The CBI's report was welcomed by National Grid, the Association for Decentralised Energy and the CCC.
The report follows a recommendation this spring from Centrica, owner of British Gas, the UK's largest energy supplier, to immediately ban fossil fuel heating systems in new homes.