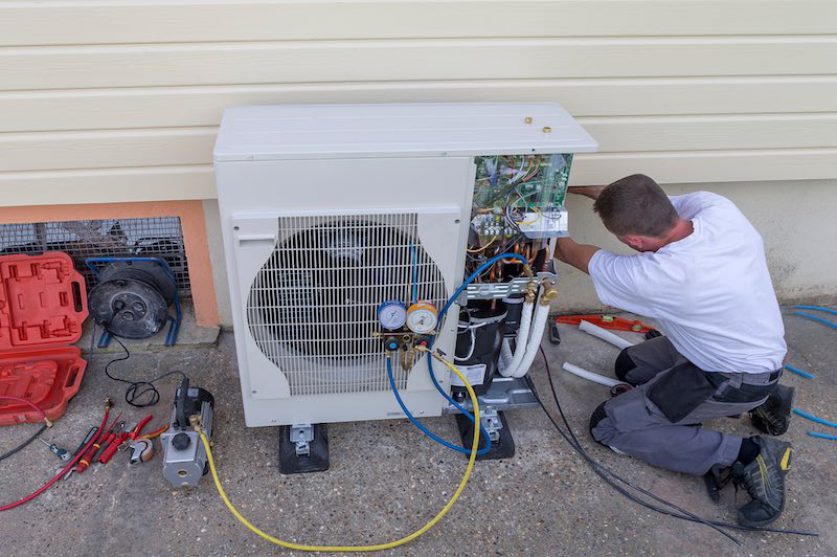 The government will give households and businesses more time to deploy low-carbon heating systems that qualify under the Renewable Heat Incentive (RHI) after the coronavirus lockdown disrupted installations.
The RHI scheme pays consumers and businesses for the heat they generate through low-carbon technologies, including heat pumps, biomass stoves and boilers, combined heat and power (CHP) systems and geothermal installations. 
Non-domestic projects originally had until January 2021 to get up and running to qualify for payments under the RHI's second round of allocation of tariff guarantees, while domestic schemes had until March 2021.
However, work on many of these projects has been suspended due to social-distancing measures during the COVID-19 pandemic. The government has thus pushed back the deadlines for projects. Domestic projects will have an additional year to launch, while non-domestic projects will get an extra 14 months, with the closing date for both now set in March 2022.
The government said the extensions will protect investment in renewable heat infrastructure and give clarity to companies installing the projects and those who work along the specialised supply chains.
Energy Minister Kwasi Kwarteng said: "It is right that we offer certainty and breathing space to companies embracing renewable heat technology across the country.
"Renewable heat will play a key role in the UK's economic recovery as we redouble efforts to tackle carbon emissions. With Government support, these vital projects are on course to stop 108 million tonnes of CO2 from polluting the atmosphere, while also helping to create new green-collar jobs."
The industry welcomed the extensions, with Caroline Bragg, head of policy at the Association for Decentralised Energy, saying the announcement was "really positive." 
"The extensions provide much-needed flexibility for low carbon heating projects battling the impact of the pandemic and showing clearly that the government is listening to industry's concerns," she said. "Decarbonising our heating is the next big challenge in meeting net zero. We look forward to working with government as they put forward their vision, strategy and investment to make real progress in this field ahead of COP26."
Dr Nina Skorupska, chief executive of the Renewable Energy Association (REA), said the decision showed strong leadership from the government and a commitment to deploying large scale heat decarbonisation programmes.
"Reviewing the scheme in light of the impact of COVID-19 and adapting it is exactly the type of governance needed if we are to bounce back from the lockdown whilst adhering to our legally binding net-zero targets."
The government also announced that a third allocation of tariff guarantees will open for non-domestic applicants in July, to stimulate more investment in the sector. The domestic RHI will close and be replaced by the Clean Heat Grant, providing grants of up to £4k for households to install heat pumps, from April 2022.