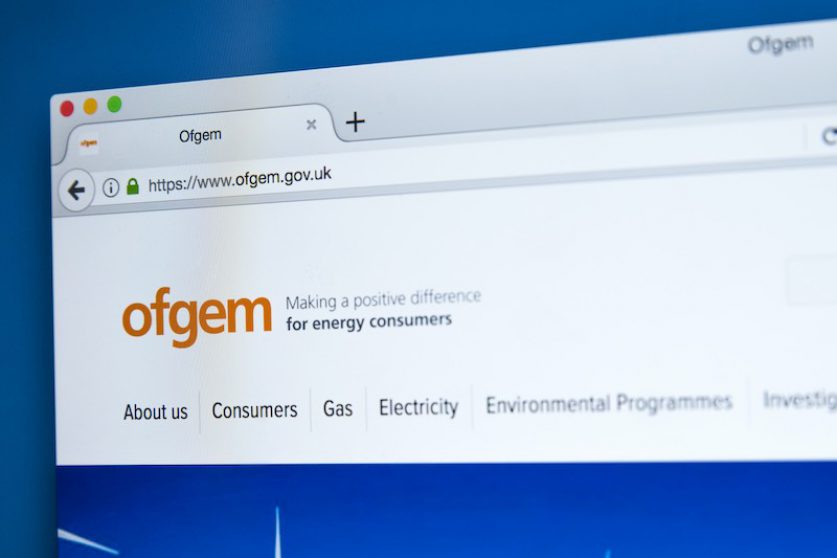 The energy regulator has issued final orders to three suppliers over unpaid bills to the Renewables Obligation (RO) and Feed-in Tariff (FIT) schemes, threatening their supply licences.
Nabuh Energy, Robin Hood Energy and Symbio Energy haven't provided Ofgem with adequate assurances that they will be able to make a collective £15 million in payments into the RO scheme by its late deadline tomorrow, 31 October.
The Renewables Obligation (RO) scheme requires suppliers source a certain percentage of their energy from renewable generators, which issue Renewable Obligation Certificates (ROCs), or pay into a buy-out fund.
The three suppliers were among 24 which failed to present the required number of ROCs to Ofgem by the 1 September deadline or pay into the buy-out fund by the 31 August deadline.
Of the 24, 17 either paid into the fund late or provided Ofgem with satisfactory assurances that they would. Ofgem began consulting on issuing final orders to the remaining seven suppliers last month.
Of them, Tonik Energy ceased to trade, stranding 130,000 households, which were subsequently assigned to Scottish Power.
Co-operative Energy and Flow Energy later gave Ofgem "sufficient assurances" that they will pay by the deadline and MA Energy paid its obligation in full.
Ofgem is now issuing final orders to the remaining suppliers, Nabuh, Robin Hood and Symbio, and is "ready to take appropriate enforcement action" against them, including revoking their supply licences.
Nabuh Energy owes £2,683,631.70 into the RO fund. The small supplier received a provisional order last year for not paying into the RO fund but eventually cleared its balance. Last year it ranked as the worst supplier for customer service in Citizen Advice's league table.
Robin Hood Energy, the not-for-profit supplier run by Nottingham City Council, owes £12,057,879.42 to the RO fund and £33,945.51 in FIT levelisation payments. The Feed-in Tariff scheme pays the owners of small scale renewable generators, including homes with solar panels, for the electricity they produce.
Robin Hood Energy also missed the deadline for paying last year and had to be bailed out by the council. It was subsequently sold this summer to British Gas, after racking up multi-million-pound losses over its five years of operation.
Symbio Energy, a low-cost provider, owes £506,308 to the RO scheme. It has challenged the final order in court. Earlier this week its request for urgent injunctive relief was refused by a High Court judge. Ofgem says its enforcement action is "reasonable, proportionate and lawful" and that it will defend it "vigorously."
Cathryn Scott, Ofgem's Director of Enforcement and Emerging Issues at Ofgem, said: "The Renewables Obligation and Feed-in Tariff schemes provide vital support to renewable electricity generators and play an important role in Great Britain's journey to a greener, fairer, energy system.
"This enforcement action shows that we will take robust action if suppliers undermine such schemes by failing to meet their obligations, which could lead to them having their licence revoked."