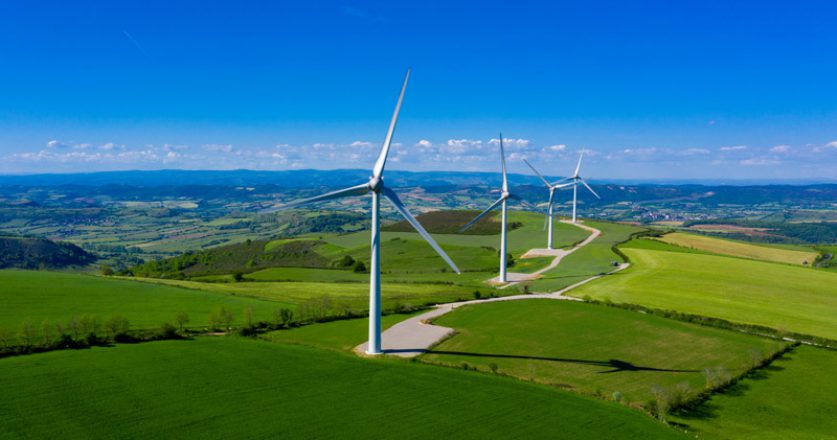 Ofgem has revealed that 42 suppliers missed deadlines for making their full payments into the Renewables Obligation (RO) scheme this year, leaving a shortfall of nearly £206 million as of 31 October.
Under the RO scheme, energy suppliers are required to demonstrate they have sourced a certain portion of electricity from renewable resources during the obligation period (1 April – 31 March), by presenting Renewables Obligation Certificates (ROCs)—issued by operators of large renewable installations—to the regulator by 1 September.
Alternatively, they can pay into a buyout fund, currently set at a rate of £47.22 per ROC, by 31 August, or do a combination of the above to meet their obligations.
However, more than 40 suppliers failed to do so by the deadlines this year and thus owe late payments, plus interest, according to the regulator. The deadlines for making these late payments was 31 October.
Ofgem has slapped Nabuh Energy and Breeze Energy with provisional orders over their unpaid RO bills of £872,000 and £486,000, respectively. Nabuh Energy said it would clear its balance in full by Friday, 8 November, but, as of Monday, has reportedly made just partial payment to the regulator.
GnERGY received a final order offer their debt of £674,000 to the scheme. All have been warned that they face enforcement action, including the possible revocation of their supply licences.
Under the terms of the scheme, any shortfall remaining after late payments are tabulated and above a certain amount will be mutualised—spread across suppliers who have already made a payment.
Last year, the shortfall in the buyout fund was £102.9 million. This was later reduced through late payments to £58.6 million.
Suppliers then faced a mutualisation bill of £58.6 million last year, which they passed onto their consumers via higher bills.
Last week BFY Consulting revealed that this year the amount mutualised will likely higher. The consultancy calculated that failed suppliers alone have left behind unpaid RO bills of £72 million for the 2018-19 obligation period and £5 million for the 2019-20 obligation period, which began in April.
Ofgem is still tabulating late payments and is expected to publish the full amount that will be mutualised at the beginning of next month.
Suppliers who are compliant with the scheme have protested that they have to shoulder the burden for failed and negligent competitors.
Earlier this year Citizens Advice revealed that the 11 energy suppliers which failed between January 2018 and spring 2019 left behind £172 million in unpaid energy bills, including into the RO scheme, which were distributed across the sector, driving up bills. The consumer watchdog called for more regular payments of industry costs and tougher checks on suppliers.
The regulator appears to be listening.
In October, Ofgem chief executive Dermot Nolan proposed introducing monthly RO payments, rather than the yearly bills.
Addressing the Utilities Weekly Congress, Nolan said: "There are elements of the SoLR [Supplier of Last Resort] process, the way ROs are issued and collected, that have given some firms the licence to be, shall we say, a little too venture-some in their activities.
"We are closing such gaps and I am conscious that some of the failures that have not been optimal and have been facilitated by firms that took too risky a strategy with their consumers' funds."
Ofgem is also currently consulting on financial checks for energy suppliers, which could require them to protect at least 50% of customer credit balances and a portion of government scheme costs, including payments owed to the RO scheme.
Nabuh Energy said the way RO payments are collected penalises suppliers with a high portion of pre-payment customers. Low energy usage by these customers in the spring and summer means these suppliers lack cashflow just as RO payments are owed, a spokesperson for the company said.
GnERGY has previously argued that RO payments harm small suppliers and discourage new companies from venturing into the market.
"When it comes ROC, the fact is that Ofgem expects us to pay on behalf of our customers who have not paid us. While we are obligated to offer payment plans to our customers, the same does not apply when it comes to Ofgem," a spokesperson for the supplier said in October.