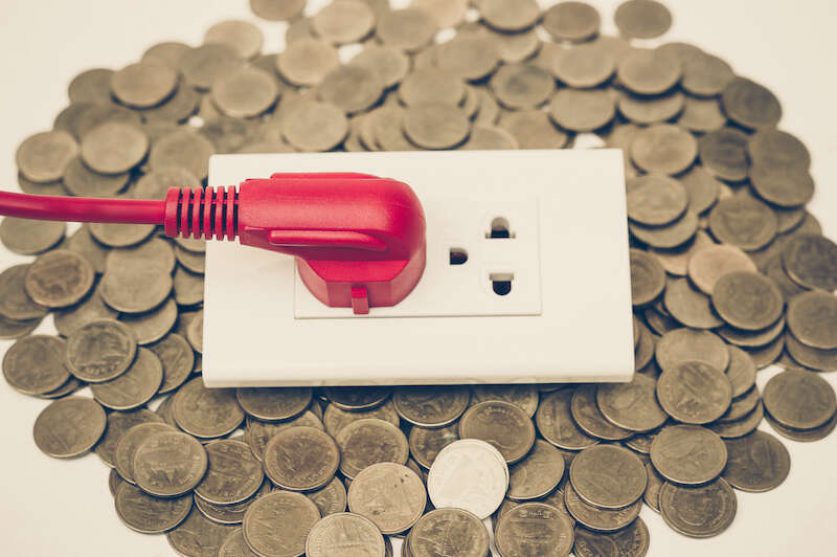 An "unprecedented" rise in wholesale energy costs means households should brace for significantly higher fuel bills this winter.
The Times reports that Ofgem this week will announce a £150 increase in the energy price cap from October. The 13% increase will be the greatest rise in the cap since it was introduced in January 2019 and the largest hike in energy costs to hit households in a decade.
Following a nearly £100 increase in the price cap that took effect in April, the hike will take the average annual cost of energy bills for the 11 million households on standard variable tariffs to £1,288. The 4 million households with prepayment meters will face a similar increase.
Ofgem said it has no choice but to permit higher energy pricing following an "unprecedented" surge in wholesale electricity and gas prices. Gas prices in the UK have soared to their highest level since 2005 in recent weeks. With around 40% of the UK's electricity generated at gas-fired power stations, this surge has contributed to a tripling of electricity prices to a 13-year high.
Jonathan Brearley, chief executive of Ofgem, said: "When legitimate costs of supplying energy increase, this needs to be reflected in the price cap. Without this, companies would be unable to continue to supply energy to their customers."
But campaigners have warned that the price hikes will push 500,000 more households into fuel poverty, in the addition to the 3 million who already struggle to afford to heat their homes.
Brearley acknowledged that higher bills will be "difficult news for all households." He urged energy suppliers to "provide all available help and support to customers who are struggling as a result of this price change."
However, the upward trajectory of the price cap has fuelled calls for better protection for households, including a possible social tariff.
Some of these calls have come from energy suppliers themselves: EDF, E.ON and Scottish Power have said the government should legislate for a social tariff below the level of the energy price cap, to help households forced to choose between heat and food. 
E.ON UK chief executive Michael Lewis said a social tariff would "signal the government's intent to deliver a fair and just energy transition to net zero, ensuring no one is left behind."
Keith Anderson, chief executive of Scottish Power, said a social tariff would build on the Warm Home Discount, which offers annual rebates of £140 (planned to rise to £150) to pensioners and low-income households but is, Anderson said, a "blunt instrument."
"I know it's complicated, and a massive amount of work would need to be done into how [a social tariff] would work, but that's a sensible place for the industry to get to," he said.
But while members of the former Big Six support a social tariff, the market's challengers are more equivocal. Octopus Energy told The Guardian that it would oppose a social tariff, while Bulb said it would need to see a detailed plan. Ovo said it hadn't formulated a view.
A spokesperson for the government said it is making "significant progress" in tackling fuel poverty and plans to "invest £1.3bn to upgrade the energy efficiency of homes, helping low-income families significantly reduce their energy bills." However, the government recently missed an interim target to bring all fuel-poor homes in England to an energy efficiency rating of E.
The government recently announced that it will consult on extending the energy price cap beyond its current end date of 2025-26. It's also exploring strategies for encouraging disengaged consumers to move off the poor-value default tariffs to which the price cap applies to cheaper fixed deals. This could include automatic opt-out switching, which will be trialled in 2024.