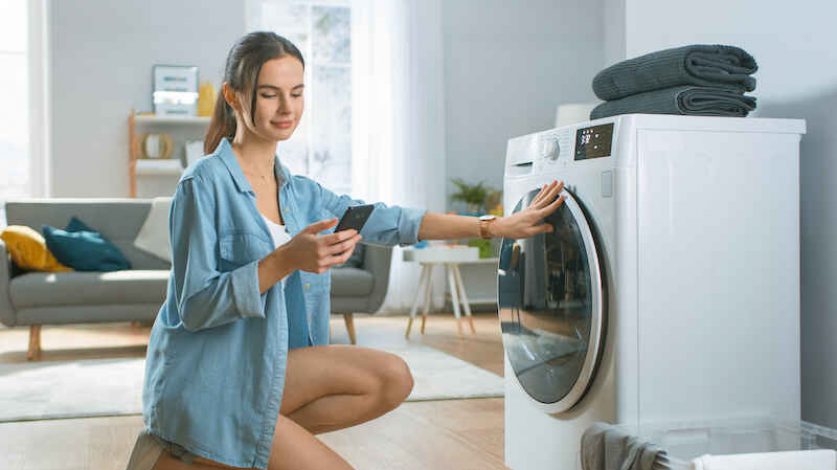 Millions of households could be paid to use less power during peak times under a plan by the electricity grid operator to reduce the risk of blackouts as gas supplies are squeezed.
Under plans from National Grid's Electricity System Operator (ESO) seen by the Times, consumers with smart meters would be rewarded for voluntarily rationing their power use when supplies are tight.
Currently, domestic customers pay around 28.34p for every kilowatt-hour of electricity they use. But under the proposals, they could potentially be paid as much as £6 per kilowatt-hour to do energy-intensive activities such as cooking, running washing machines, and charging electric vehicles at off-peak times instead.
The proposals could help the ESO keep the lights on the winter if Russia entirely cuts off gas supplies to Europe. Under modelling of that reasonable worst-case scenario by the government, Britain could see rolling blackouts this winter. Ministers have already asked the ESO to pay to extend the lives of the country's last remaining coal plants – an offer that has been accepted by EDF's West Burton plant.
But National Grid says demand shifting could be a cheaper and greener alternative to paying fossil fuel power stations to generate more electricity.
The ESO already trialled demand shifting with around 100,000 Octopus Energy customers this year. In the dry run, households were given a day's notice to curb their consumption during two-hour periods, usually from 4:30 pm and 6:30 pm when demand is highest. The average participant earned 23p per two-hour period although some earned as much as £4.35.
Now the ESO wants to enrol millions of households in load shifting. Last week National Grid wrote to suppliers asking them to assess how much energy their customers could be persuaded to ration at peak times. The request is so urgent they gave the firms only a week to reply.
Around 50% of Britain's households have smart meters and would be able to participate in the scheme. The payments would help struggling households afford historically high energy bills.
The cost of the scheme would ultimately be added to all household bills. However, National Grid said all consumers would benefit if the cost of paying households to reduce demand is less than what it would have to hand to generations to increase supplies.
A spokesperson for the ESO: "Demand shifting has the potential to save consumers money, reduce carbon emissions and offer greater flexibility on the system."
Greg Jackson, chief executive of Octopus Energy, which trialled the scheme with the ESO, said: "We'd rather give customers discounts if they use less power, at these times, rather than swelling bills to pay polluters."
Sources: The Times: "Hard-up families will be paid to use less electricity"
The Guardian: "National Grid will pay households to shift electricity use to avoid blackouts"