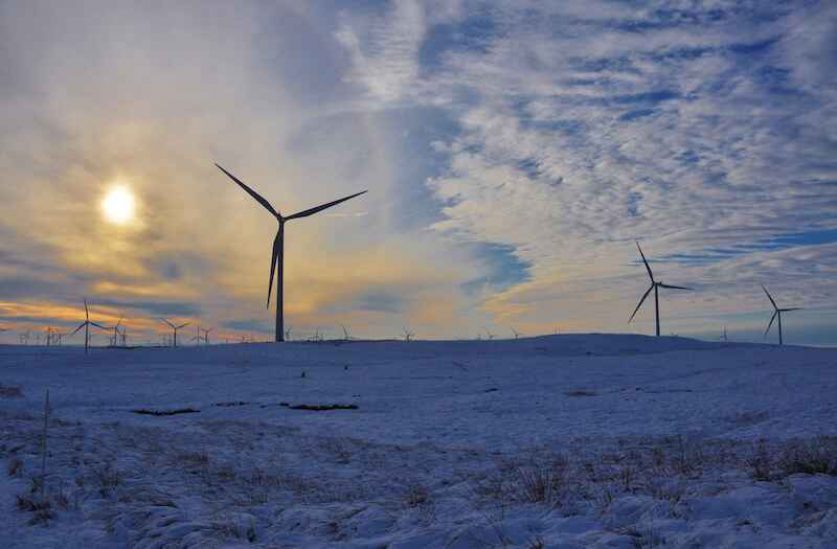 Wind farms stepped in last winter when a shortfall of gas and nuclear generation meant margins were tight on the electricity grid. However, if Russia turns off the taps to Europe, the country could face greater pressure on power supplies.
The National Grid Electricity System Operator (ESO)'s Winter Review reveals how crucial wind power was over the winter of 2021-22. After a period of low winds in 2021, wind generation rebounded late in that year and was high throughout the winter.
Meanwhile both gas and nuclear power stations contributed less electricity than expected last winter due to breakdowns. Outages in Britain's ageing nuclear fleet reached 20%. Meanwhile, the breakdown rate at gas power stations hit 11%, much higher than the predicted 5%.
Wind generation compensated when those plants stopped generating. But crucially, no prolonged cold spells coincided with low wind output. Supplies of wind could be tighter next winter experts warned, especially if Russia halts all exports of natural gas to Europe, as seems increasingly likely.
Last month, the Times reported that ministers had been cautioned by experts that should Russia cut off supplies to Europe, Britain will have to ration electricity for up to six million homes. The curbs would likely be mostly at times of peak demand in the morning and evening and could last three months, starting in December.
In the "worst-case scenario," Britain's gas imports from Norway more than halve due to increased European demand while the country entirely stops importing gas through interconnectors to the Netherlands and Belgium as the countries face their own crises.
Those shortages would force Britain to close all gas-fired power stations. While renewables produce a large part of our electricity—40.3% between April 2020 and March 2021—they wouldn't be able to compensate for the loss of the 38.2% generated by gas. That could mean rationing of electricity, although domestic gas supplies would be unaffected to allow people to continue heating their homes.
Energy-intensive industries would also face curbs on their gas and electricity use.
The government has denied that Britain's electricity or gas supplies are in peril. A spokesperson said: "The UK has no issues with either gas or electricity supply and the government is fully prepared for any scenario, even those that are extreme and very unlikely to occur."
"We have one of the most reliable and diverse energy systems in the world, and we are in a fortunate position with access to our own North Sea gas reserves, reliable imports from partners like Norway, the second-largest LNG port infrastructure in Europe, and a stable gas supply underpinned by robust contracts between companies."
But in light of the situation, the Electricity System Operator said it would next month publish an "early view" of its Outlook for the winter of 2022-23 to give energy firms time to prepare their supplies for colder weather.
Sources: National Grid ESO: "Winter Review and Consultation"