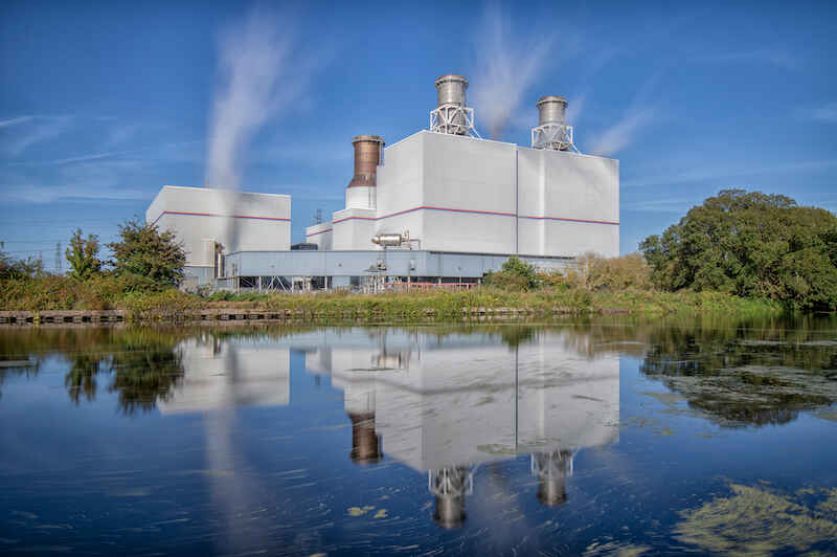 The carbon intensity of Great Britain's electricity was 5% higher in the first months of 2021 than it was over the same period the previous year, fuelling calls for more support for low-carbon generation.
2020 was the greenest year ever for the power system, with renewables surging and demand crumbling as a result of the coronavirus pandemic. This year, the National Grid Electricity System Operator (ESO) and Department of Business, Energy and Industrial Strategy (BEIS) have continued to hail milestones in the decarbonisation of the grid, including a record contribution from wind power on the Early May Bank Holiday and the lowest ever carbon intensity on Easter Monday.
However, these headlines obscure rising carbon emissions that threaten the UK's legally-binding climate goals. According to data from the ESO, the carbon intensity of the electricity consumed in Great Britain between January and April 2021 was 5% higher than over the same period in 2020.
April's figures were especially concerning, with the grid producing, on average, a fifth more carbon per day than in April 2020.
The increase in carbon intensity is largely due to increased reliance on gas-fired power stations because nearly all coal power plants have been decommissioned or converted away from burning the fossil fuel. Gas-powered plants have largely picked up the slack. Gas-fired generation was 22% higher in the first third of 2021 than over the same period in 2020, largely due to increased demand.
Analysts EnAppSys have previously attributed the greater reliance on gas this year to unusually cold weather and lower productivity from wind power. Still skies meant generation from wind power was 19.3TWh in the first quarter of 2021, down from the 23TWh produced between January and March 2020. Overall, renewables' contribution to the grid shrank from 47% to 36%.
The data shows the UK needs a clearer path to rapidly increase low-carbon generation capacity and meet its legally-binding decarbonisation goals, a group of trade bodies argue.
RenewableUK has urged the government to set specific deployment targets for the renewable technologies it represents for 2030, to match its commitment to roll out 40GW of offshore wind by that date. The trade body says the government should aim for 30GW of onshore wind, more than doubling the current capacity of 13.7GW, along with 2GW of floating wind, 5GW of green hydrogen and 1GW of marine energy.
The trade body's deputy chief executive Melanie Onn said: "We're urging Ministers to set out key milestones in renewable technologies which will help us to decarbonise the grid as fast as possible. In the run-up to COP26, we need a detailed roadmap including specific deployment targets for onshore wind, floating wind, renewable hydrogen and marine energy to be achieved by the end of this decade."
Solar Energy UK has issued a similar call, pressing the government to install 40GW of solar power by 2030, triple the current capacity of 13.2GW. Boosting solar deployment would require a number of policy changes, including allowing solar installations to compete for government subsidies in Contract for Difference (CfD) auctions and trimming taxes for businesses and homeowners installing solar panels systems.
VAT changes in October 2019, hiking rates for the storage systems which accompany solar panels from 5% to 20%, have dampened consumer uptake of the technology. But according to a recent poll by think tank Green Alliance, the public widely supports entirely removing VAT for clean energy products like solar panels. Green supplier Bulb recently penned a letter, signed by more than 30 industry organisations, encouraging the government to reduce the rates on these systems to zero.
Finally, the Nuclear Industry Association has lobbied the government to endorse a sustainable financing model for new nuclear power stations. This winter, nuclear power generated 15% of the UK's electricity. But seven of the UK's eight operational nuclear power stations will be decommissioned by 2030, including early closures from Hinkley Point B, Hunterston B and possibly Dungeness B. While the government in 2010 approved eight sites for new nuclear stations to be active by 2025, ground has broken on just one site: the £23 billion Hinkley Point C, slated to come online in 2026.
Boris Johnson's Ten Point Plan for net-zero, released in November, only includes a 2030 target for offshore wind and no other low-carbon energy source.