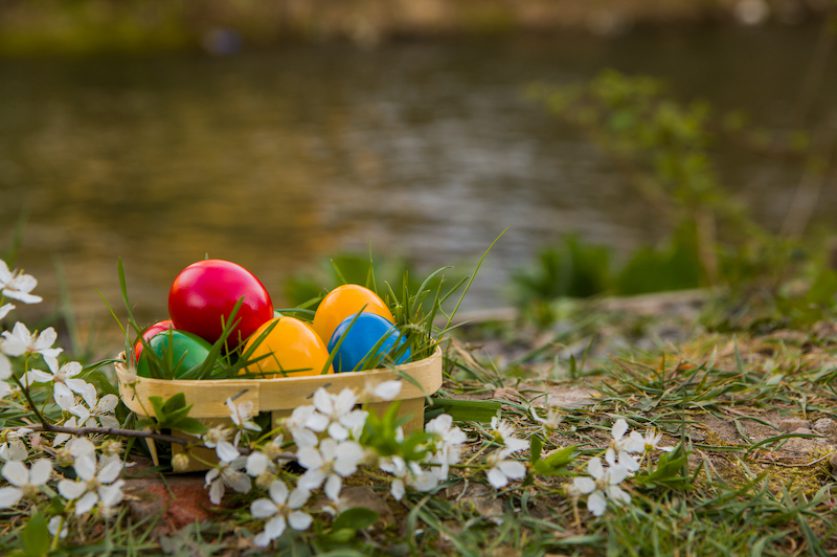 Sunny, blustery weather and low energy use drove the carbon intensity of the UK's power grid to its lowest level ever around midday yesterday, according to the National Grid Electricity System Operator (ESO).
Emissions from the grid plummeted as renewables took advantage of favourable weather. At around 1 pm on- and offshore wind was generating 39% of the UK's electricity, while solar delivered another 21%. Nuclear power stations supplied another 16%, meaning low carbon sources accounted for 76% of the fuel mix. This is shy of the record for low carbon generation: 87.9% on 17 August 2019.
High reliance on renewables was also enabled by low energy demand yesterday, as Britons took advantage of thawing coronavirus restrictions, reasonable weather and the bank holiday to reunite with family and friends outdoors.
The carbon intensity of the grid fell to just 39g of carbon dioxide per kilowatt-hour of electricity at around 1 pm.
The previous record for the lowest carbon intensity of the power grid was 46gCO2/kWh, set on 24 May last year, during the first coronavirus lockdown.
The ESO said this latest record is an example of the "astonishing" rate of transformation of the electricity system. Fintan Slye, director of National Grid ESO, said: "It's an exciting time, and the progress we're seeing with these records underlines the significant strides we're taking towards our ambition of being able to operate the system carbon free by 2025."
The grid has already nearly phased out coal power, which accounted for just 1.6% of electricity generation last year. All coal-fired power stations were offline for more than 5,000 hours, including a record-smashing 68 continuous days between April and June.
The ESO expects the grid to see its first hours without gas-fired generation by 2025.
The latest record follows news that the UK's electricity system had its greenest year ever in 2020, with average carbon intensity falling to just 181gCO2/kWh, down from 215g in 2019 and 248g in 2018.
Meanwhile, individual renewable resources have registered new records recently. Wind generation peaked at 17.5GW on 13 February 2021, its highest level ever, amid a winter storm. Wind power also generated more than half the country's electricity for the first time on Boxing Day 2020. Solar power set its own generation record of 9.7GW on 20 April last year.
"With COP26 later this year records like this couldn't come at a better time, showing that progress towards greener grids is possible," Slye said. "We look forward to sharing our learnings at COP26 and continuing to help system operators across the world exploit the potential of renewable power."