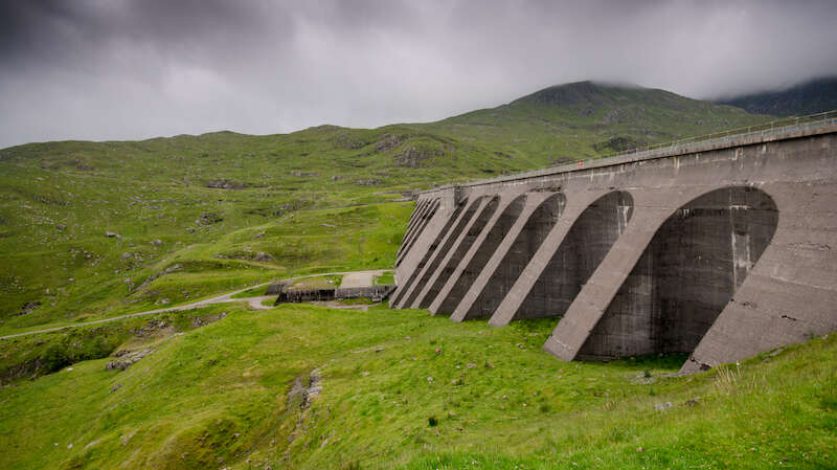 Increasingly extreme and volatile weather could put the security of Great Britain's electricity grid at risk and complicate the transition to renewables, a new report from Imperial College London, commissioned by Drax, warns.
The study considers the first quarter of 2021 as an example of how erratic weather could disrupt a power system increasingly reliant on intermittent renewables.
Weather in the first three months of the year was characterised by both periods of little wind and also powerful winter storms, with generation from wind power fluctuating wildly.
In March, Great Britain experienced 11 consecutive days with little wind, the longest spell in more than a decade. The country's 24.4GW fleet of wind turbines was largely still, with generation falling to a nadir of 0.6GW.
With renewables flatlining, the UK turned to gas-fired power stations to keep the lights on. Another period of low wind in January, paired with freezing temperatures, caused a scramble for additional capacity that led to EDF's West Burton B gas plant being paid a record-setting £4,000/MWh—70 times greater than the average price paid for electricity over 2020.
In January, National Grid Electricity Systems Operator (ESO) ultimately put out six Electricity Margin Notices, calling on additional capacity, although it insisted the system wasn't at risk of blackouts.
Later in March, winds were so strong generation, wind power generation peaked at 18.1GW, sending electricity prices down to a low of -£61/MWh.
But overall wind levels were down, with turbines generating 19.3TWh of power between January and March, down 16% from the same period in 2020, according to EnAppSays. With renewables' contribution down, electricity grid emissions are up this year.
In Germany dark periods of little wind are known as Dunkelflaute. They send generation from wind and solar power cratering and can disrupt an energy system dependent on these power sources.
The UK can expect such a period of prolonged low wind once every two decades. With solar and wind power expected to contribute half of our electricity within five years, it's essential the British power grid adds more flexibility, including new forms of energy storage, the report says.
"It's time for Britain to get serious about the threat of extreme weather events to our electricity system," said Dr Iain Staffell of Imperial, lead author of the report.
"Renewable power sources have made our country cleaner and greener, but as they rely on the ever-changing British weather, completing our transition away from fossil fuels comes with serious challenges."
To balance such an electricity system, the UK needs to invest in "clean and flexible technologies, such as long duration energy storage," co-author Dr Malte Jansen said.
The report notes that pumped hydro is a crucial component of an electricity grid reliant on intermittent renewables. In the first quarter of the year, Britain's pumped hydroelectric plants reached a new high for average daily output, at 409MW.
However, the UK hasn't built any new pumped storage plants since 1984. The Drax Group, which commissioned the study, is planning to develop a second power station at its Cruachan pumped hydro storage plant (pictured) in Scotland. SSE is also planning to build a massive pumped hydro storage plant in the Highlands, capable of powering three million homes for up to 24 hours.
But Phil McDonald, chief operating officer of think tank Ember, suggested that pumped storage alone won't be enough and said the UK must develop novel long-term energy solutions. "The Climate Change Committee is clear that it is possible for the UK grid to phase-out unabated gas by 2035 without new storage technology, but innovating now will make the transition cheaper and quicker," he said.
He also said biomass shouldn't be relied upon during periods of low wind generation, saying it isn't a carbon-neutral energy source. Ember has been sharply critical of Drax's plans to scale up its biomass generation and capture the carbon emissions, arguing that the scheme could cost energy ballplayers £31.7 billion over 25 years.

Finnish energy company Wärtsilä has argued that the UK needs 49.5GW of flexibility to reach net-zero at the lowest cost. The company has argued that this should come in the form of utility-scale batteries and flexible gas power. However, the use of gas for balancing is controversial. EU policymakers have said gas power shouldn't have a long-term role in balancing a low-carbon energy system.