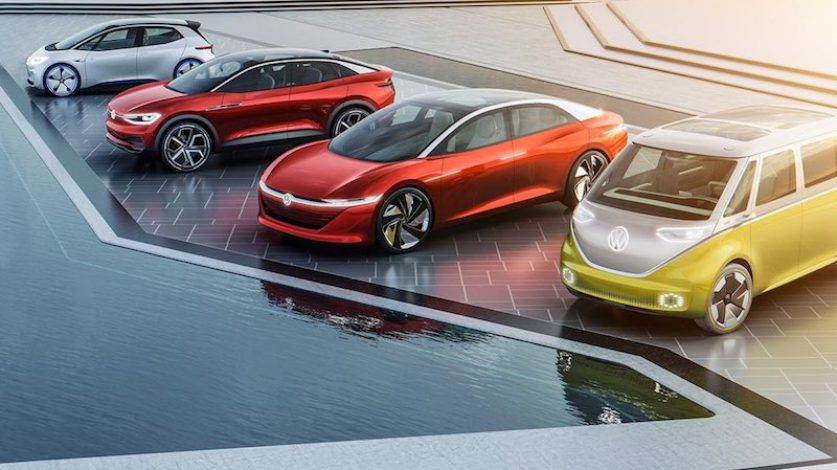 Energy giant Centrica has inked a three-year deal with Volkswagen to install home charging systems for owners of new plug-in vehicles and smooth their transition to EVs.
As part of the agreement, Volkswagen's charging hardware arm Elli will work exclusively with Centrica-owned British Gas to deliver a package of home charging installations, preparatory electrical upgrades and aftersales services for owners of Volkswagen plug-in vehicles.
Drivers will also be able to sign up for a specialised British Gas energy tariff, delivering cheaper off-peak electricity. Volkswagen owners will be able to take advantage of cheaper night-time electricity prices by scheduling EV charging through their vehicle's dashboard or the manufacturer's app.
The partnership will first cover owners of Volkswagen, SEAT, ŠKODA and Volkswagen Commercial vehicles and extend to Audi brand vehicles later this year.
The Volkswagen Group plans to launch 80 electric and plug-in hybrid vehicles globally by 2025. The carmaker recently scaled up its production of EVs and forecasts its millionth plug-in vehicle will roll off the assembly line in 2023, two years ahead of schedule.
Alex Smith, Managing Director of Volkswagen Group UK, said: The Volkswagen Group is committed to the Paris Agreement on climate change and we have set our goals on zero carbon emissions by 2050. Here in the UK we will do our part, and I am delighted that Elli have teamed up with Centrica to deliver home charging solutions. This will give customers even more confidence as they make the switch to emission-free driving."
Sarwjit Sambhi, CEO of Centrica Consumer, said: "Getting carbon out of transport by accelerating EV adoption is critical for net zero. We're proud to play our part by helping enable the EV transition for Volkswagen, one of the world's most forward-thinking and ambitious automotive companies.
"Centrica is committed to a pathway for the energy transition in line with the Paris agreement through focusing on three things – helping our customers reduce their emissions, reducing the emissions of the energy system as a whole, and reducing our own. We made material progress on all of these during 2019 and are committed to a plan for delivering net zero by 2050."
The British government recently accelerated the ban on petrol and diesel vehicles by five years, to 2035, and included hybrids for the first time. However, pure electric vehicles held just a 1.6% share of the car market in 2019, with many motorists daunted by the high price tag of EVs and lack of availability of public charging infrastructure.
Meanwhile, the Plug-in Car Grant (PiCG), offering drivers up to £3,500 to fund the purchase of a pure electric vehicle, will close this month, with no replacement outlined.
But despite the slow take-up, energy companies are already courting EV drivers, with bespoke tariffs and free home charging. Ovo is offering owners of new Mitsubishi Outlander plug-in hybrids 10,000 free miles of driving, while SSE offers owners of any brand of EV up to 2,000 kWh of electricity free between midnight and 7am—the equivalent of 8,000 miles.