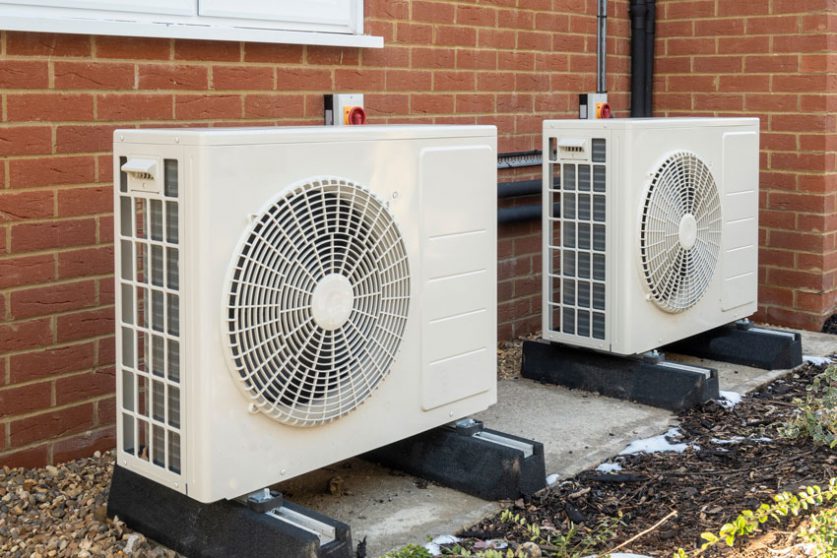 The need to ditch Russian gas has made a third (33%) of Britons more likely to replace their gas boiler with an electric heat pump, according to a new survey from think tank the Energy & Climate Intelligence Unit (ECIU).
Russia's aggression in Ukraine has exposed the UK and Europe's dependence on Putin's empire for heat and electricity generation. While Britain only sources 4% of its natural gas from Russia each year, those imports put £6.3 million per day into Putin's coffers or a total of £2.3 billion each year.
But shunning Putin isn't the only benefit Britons can gain from installing electric heat pumps. With Putin threatening to turn off the taps to Europe unless countries pay in rubles and the West pondering extending sanctions to Russian hydrocarbon exports, wholesale gas prices in Britain have reached unprecedented levels. Those costs are now being passed onto consumers following the adjustment of the price cap.
Household gas bills are now £500 more expensive today than they were last April. By October gas bills could rise by another £450 to £500 to hit over £1400.
These prices spikes have now made it cheaper to run a heat pump than a gas boiler in the UK for the first time, the ECIU found.
Switching to a heat pump can now knock £260 per year off your annual energy bills. These lower running causes make 37% of respondents more likely to install a heat pump.
Environmental concerns also sway homeowners to consider heat pumps. Although only a quarter (28%) of people know that gas boilers produce nitrous oxide air pollution, when they're informed of this, four in 10 (41%) say it makes them more likely to switch to a heat pump.
"Most people don't realise it, but your gas boiler produces more carbon emissions than your car, so they are also a major driver of climate change," said Jess Ralston, Senior Analyst at ECIU.
Millions of UK homes are already "heat pump ready," meaning they're owner-occupied homes with loft and wall insulation, double glazing and ground floor access – the equivalent of an Energy Performance Certificate (ECP) rating of C. 
The occupants of around half (49%) of those homes are now interested in installing heat pumps, the ECIU's survey found. If all of these 7 million homes switched from a gas boiler to a heat pump, Britain's demand for Russian gas would be completely eliminated, two times over.
Meanwhile, new government support and high gas prices mean that the most efficient heat pumps have reached cost parity with boilers over their lifetime for the first time, an analysis by environmental think tank Regulatory Assistance Project (RAP) found.
The Spring Statement slashed the VAT on heat pumps, delivering savings of £1,200 to £2,000 off the average cost of installation.
Additionally, from 2 April, households can qualify for £5,000 grants to cover the cost of heat pump installations through the Boiler Upgrade Scheme. The ECIU is now calling on the government to expand the scheme, which is currently backed by £450 million in funding and available on a "first come, first serve" basis.
"Millions of homes are already suitable for swapping out an old gas boiler for an electric heat pump which are both reliable and clean. As with EVs, early adopters will help to drive down the costs and with demand already set to be high plus a heightened focus on the need to get off imported gas, the Government may be wise to consider expanding the scheme," said Ralston.

Source: Energy & Climate Intelligence Unit: "Third of Brits more likely to get electric heat pump to shun Russian gas"