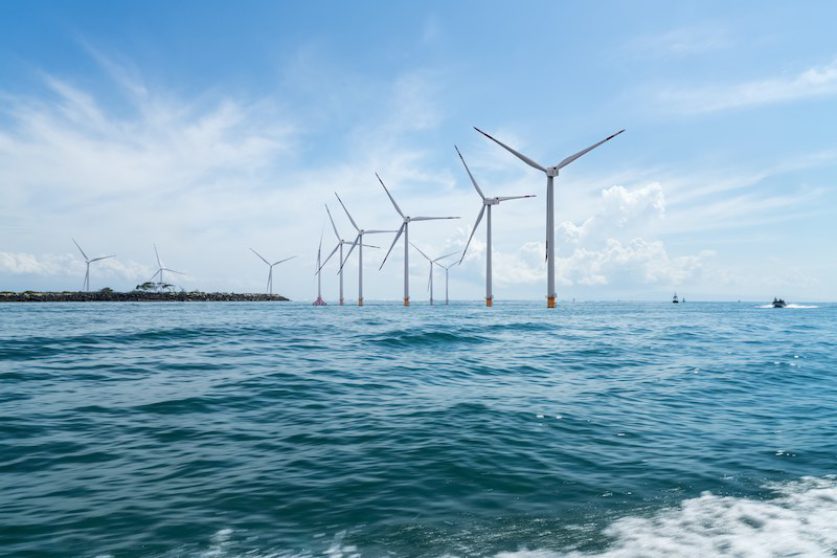 Offshore wind power is now so cheap it could return money to British households and bring down electricity bills by the middle of the decade, a new study from Imperial College London has forecast.
The government subsidises the construction of new renewable energy infrastructure by allowing developers to lock in prices for the electricity their planned projects will generate through a process called Contract for Difference (CfD) auctions. 
Previously, these subsidies have been for higher than the wholesale price of electricity by the time the wind farm is operational. In that case, the government tops up the price paid to generators, driving up utility bills. 
But as the price of wind power has dropped and wholesale electricity prices risen, wind farms currently under development could operate with a "negative subsidy," the researchers predicted.
At the most recent Contract for Difference (CfD) auction last September, developers said they could construct offshore wind farms for £40 per megawatt-hour (MWh) of power—30% lower than the prices agreed for projects two years earlier.
Based on current market trends, these agreed price is "very likely" to be below the wholesale price of electricity in the UK in the mid-2020s, when these planned farms will come online.
Wind farm owners will, therefore, have to pay the government the difference between the £40 strike price and the wholesale electricity price. Those savings would then be passed onto consumers via lower energy bills.
Lead researcher Dr Malte Jansen, from the Centre for Environmental Policy at Imperial, said the this was an "astonishing development" for the UK's offshore wind sector.
"Offshore wind power will soon be so cheap to produce that it will undercut fossil-fuelled power stations and may be the cheapest form of energy for the UK," he said.
"Energy subsidies used to push up energy bills, but within a few years, cheap renewable energy will see them brought down for the first time."
The report offshore wind subsidy auctions in five European countries between February 2015 and September 2019 and concluded that the UK's will be the first to yield negative subsidies.
However, the price of offshore wind power has cratered around the continent, due to new technologies, economies of scale, efficient supply chains, and a decade of policymaking to reduce investment risk, the report found.
The researchers predicted that the ultra-low price of electricity from offshore wind farms will promote further growth in the already booming industry and enable the UK to meet its climate commitments.
Dr Iain Staffell, Lecturer in Sustainable Energy at Imperial, said: "These new wind farms set the stage for the rapid expansion needed to meet the government's target of producing 30 per cent of the UK's energy needs from offshore wind by 2030.
"Offshore wind will be pivotal in helping the UK, and more broadly the world, to reach net-zero carbon emissions with the added bonus of reducing consumers' energy bills."