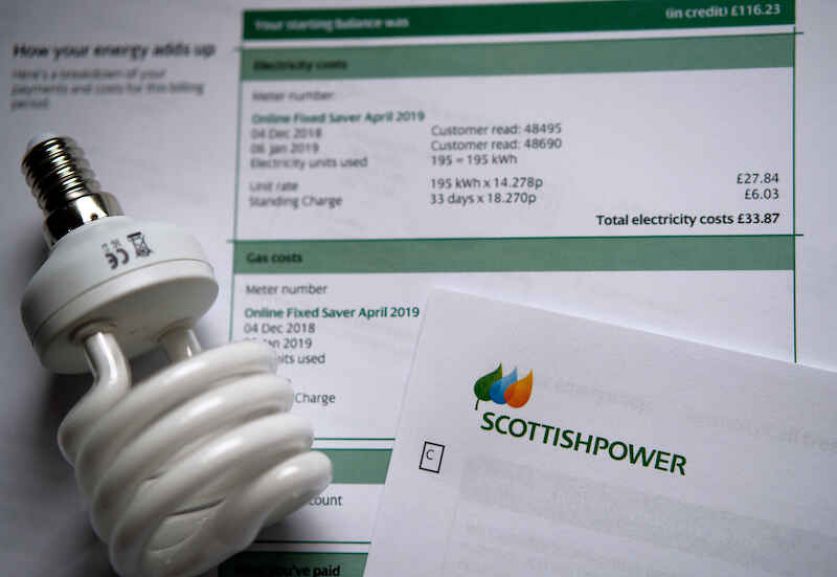 Four more energy suppliers have announced that they will hike their prices to the maximum—or near the maximum—permitted under the readjusted price cap, raising the bills for millions of households.
From 1 October, the energy price cap will rise by £139 to £1,277 per year for a dual-fuel household with typical use. The hike, announced by Ofgem earlier this month, comes in response to soaring wholesale gas and electricity prices in the wake of the pandemic.
Last week, EDF became the first supplier to announce a price hike in line with the new level of the cap. Now four other large suppliers have followed suit.
E.ON and Scottish Power will both increase the cost of their standard variable tariffs to the maximum allowed: £1,277.
SSE will increase the price of its default tariff from £1,137 to £1,276 per year, just £1 below the maximum permitted. SSE parent company OVO will take its default tariff to £1,276.49.
The suppliers said they had to raise their rates in order to remain viable businesses following the surging of wholesale gas and electricity costs.
A spokesperson for E.ON said: "Ofgem's latest update was driven by a more than doubling of global gas prices in the last six months and there's almost nothing suppliers can do to change those market costs.
"Suppliers cannot sell products for less than they cost to buy, or the entire industry becomes loss-making and the UK won't have sustainable companies supplying its energy."
While some smaller suppliers may continue to offer cheaper rates, those discounts aren't sustainable, E.ON cautioned.
"In the last three years, more than 30 suppliers have left this market, many because they set unsustainably low tariffs and could not respond to market changes," the spokesperson said.
The price cap limits the bills of the 11 million households on standard variable tariffs. It's adjusted twice each year, in April and October, to account for fluctuating supplier costs. October's rise will follow a £96 increase in the price cap in April and take the cap to the highest level since it was introduced in January 2019.
Ofgem chief executive Jonathan Brearley acknowledged that the lifting of the cap would be "unwelcome news for struggling families." However, "we can't ask companies to sell energy for less than it costs them to buy it," he said.
He urged consumers to get in touch with their suppliers if they're having difficulty paying their bills and called on suppliers to support these families.
"We have put tough rules in place to ensure suppliers treat customers who are struggling with bills fairly, and welcome their commitment to reach out to those who most need help this winter. Where help is not forthcoming, we will not hesitate to act," he said.
However, charities have warned that the price hikes will be a "devastating" blow to households whose finances are still reeling from the coronavirus crisis. The upward trajectory of the cap this year has fuelled calls for a social tariff for energy.