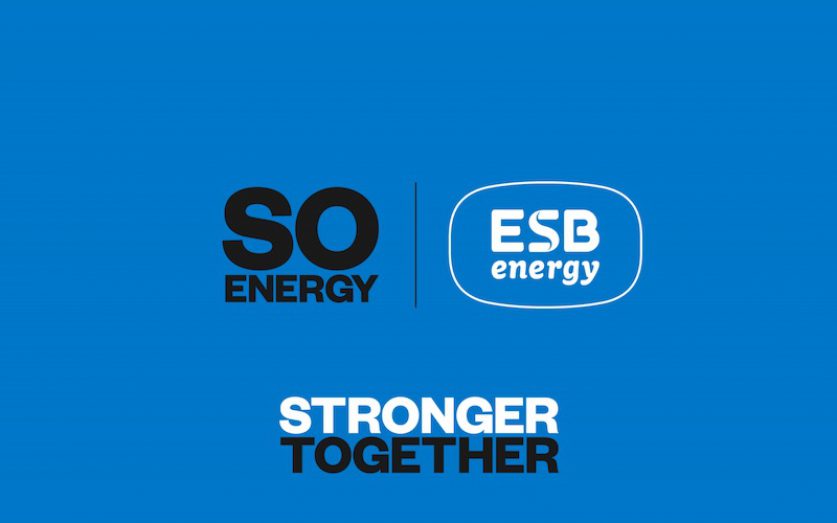 ESB Energy has acquired a 75% stake in fellow challenger So Energy, a merger designed to create a "supercharged" supplier that can vie with the energy market's green giants.
ESB Energy's domestic customers will be added to So Energy's base, increasing it by 35% and taking its total number of accounts to 300,000. The newly-merged company will operate under So Energy's brand and continue to offer 100% renewable electricity.
So Energy was founded in 2015 by former Macquarie energy traders Simon Oscroft and Charlie Davies to be a disruptive challenger in the supply market.
ESB Energy is the UK retail supply arm of Ireland's state-owned Electricity Supply Board (ESB). Although ESB Energy was launched only in 2018, the ESB Group has operated in the UK for nearly three decades, investing more than €2 billion in generation assets, including gas-fired power stations and wind and solar power. It also owns electric vehicle charging infrastructure in London, Coventry and Birmingham.
Marguerite Sayers, executive director, customer solutions at ESB, said the merger with So Energy is "another significant milestone" in the board's UK business and will "further enhance our customer offering and growth potential."
ESB noted that So Energy has "excelled with in-house technology to provide innovative customer solutions associated with the transition to a low-carbon future."
So Energy chief executive Simon Oscroft said the "supercharged" company now has the backing and resources to become "the next big green energy supplier in the UK."
"We wanted a partner that shared our values and vision to scale our business in a sustainable way and develop more industry leading net-zero solutions for our customers," he said.
"ESB's resources, strong heritage and significant green energy investments—including their EV charging infrastructure and wind-generation portfolio—will enable us to do this."
The merger comes after the turbulent energy market has washed away more than 20 small suppliers and as surging wholesale prices imperil many more.
Meanwhile, ESB Independent Generation was this week fined by Ofgem after a gas-fired power station in which it has a stake was discovered to have breached market manipulation rules between March 2019 and September 2020.