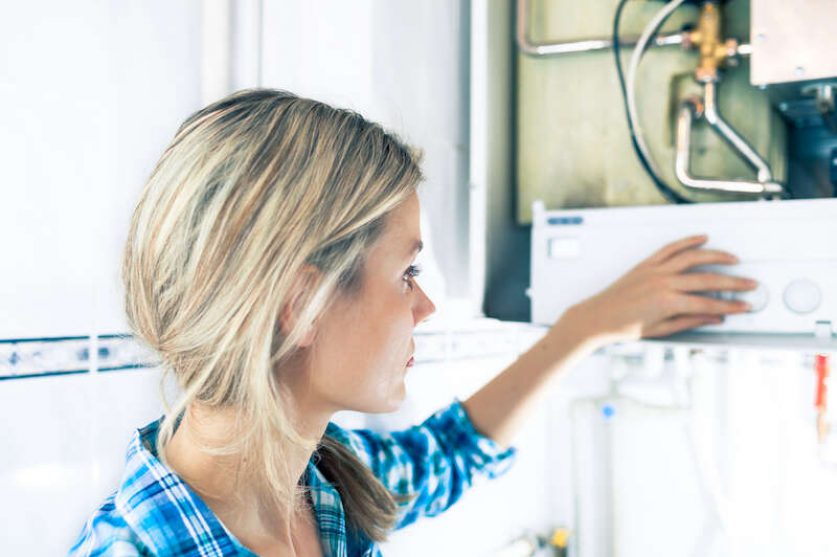 Britons could be given five more years to replace their gas boilers, as the government bows to pressure from MPs over the high cost of sustainable alternatives.
Britons were to face a ban on installing new gas boilers in owner-occupied homes from 2035, part of the UK's drive to reach net-zero by mid-century. With 85% of homes using natural gas boilers, domestic heating currently accounts for around 14% of the UK's carbon emissions.
However, the uptake of low-carbon alternatives has been stymied by the high cost of those systems. Ministers have warned that Britons may face a bill of £400 billion to clean up our home heating, with systems needing to be replaced in 23 million homes.
Electric heat pumps, air source or ground source, are seen as the most viable alternative to fossil fuel boilers, However, they can cost anywhere from £4,000 to £14,000 to purchase and install, compared to the £1,000 average cost of a gas boiler. 
With electricity costing more than natural gas, partly due to the levies on power bills to support renewable generation and low-income households, heat pumps are also currently around £400 per year more expensive to run than boilers.
Solar water heating systems can also be a substitute for a gas boiler but the systems are also big-ticket items, costing around £5,000, including the storage battery necessary to heat water on overcast days and overnight.
Hydrogen-ready boilers are another possible alternative, with the government exploring the delivery of a hydrogen mixture over the existing gas grid. However, their price is also steep—£1,200—and that is for boilers that are equipped to handle only gas mixtures with 20% hydrogen. There are no boilers currently on the market that accept higher percentages of hydrogen, although they're in development.
Meanwhile, the use of hydrogen in the gas mixture or delivered on its own is still in beta mode, with trials being undertaken in a village in Tyne and Wear and Keele University and in specially-built demonstration homes in Northumbria. The government is reportedly considering adding a levy to gas bills to support the development of the hydrogen sector in the UK.
Business Secretary Kwasi Kwarteng said earlier this month that both heat pumps and hydrogen will play a role in decarbonising the UK's heating systems, acknowledging that there is no "silver bullet" for the challenge.
The government was reportedly considering giving low-income households grants to cover the entire cost of switching to low-carbon heating technologies, be they heat pumps or hydrogen boilers. However, the Treasury has nixed these plans over concerns about the cost in the wake of its £372 billion bill for the first year of the coronavirus crisis. The plan would have also left most households responsible for funding part or all of their heating transition, to the tune of thousands of pounds.
Tory backbenchers have protested about the impact of decarbonisation on household finances, and the government appears to have listened to the backlash.
A Whitehall source told The Sun: "Clearly carbon cheques are the answer, but HMT vetoed it. There will be no ban on boilers just yet—we were going to by 2035 but now that's not happening."
Number 10 is reportedly considering pushing the ban back to 2040. A five-year delay would allow alternative technologies to be further developed and come down in price, making the swap more economical for households and the Treasury.
Kwarteng has said that the government is "confident that the cost of clean technology will fall sharply in the 2020s."
However, environmental campaigners will be dismayed by the rumoured delay, which threatens the UK's decarbonisation deadlines. The International Energy Agency (IEA) has said that if the world is to achieve net zero by 2050, a global ban on fossil fuel boilers needs to be introduced by 2025.
Kwarteng recently promised that the government's long-awaited heat and building strategy, outlining how the UK will transform its homes for the 21st century, will be published "soon."