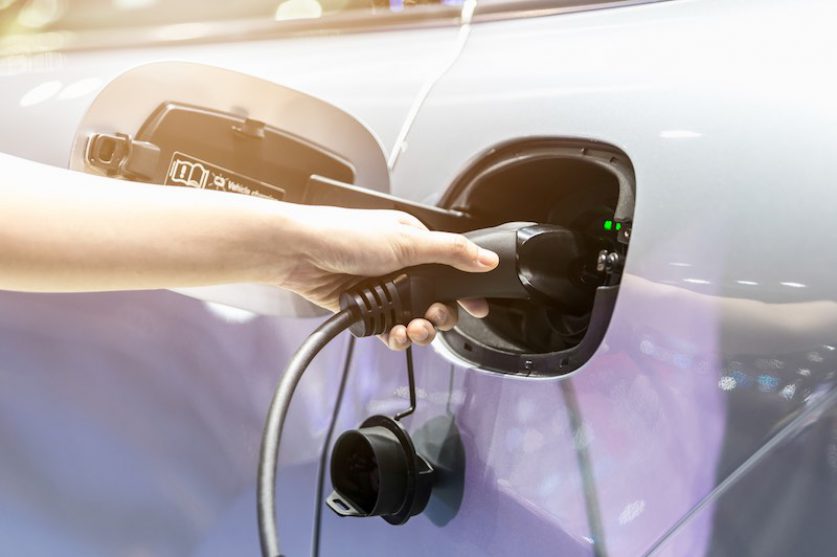 The UK's competition authority has urged the government to step-in to prevent "charging deserts" in the electric car charger market.
The Competition and Markets Authority (CMA) has also announced that it has opened an investigation into Electric Highway, a dominant player in the market that runs fast-charging networks at motorway service stations.
Electric cars are a key part of the country's goal to reach net zero carbon emissions by 2050. The sales of new diesel and petrol cars will be banned by 2030.
However, the industry has struggled to create the infrastructure required to power electric cars effectively.
Charger companies are unwilling to invest in infrastructure until more consumers have purchased electric cars, but consumers are reluctant to buy electric cars due to poor charger availability.
The CMA suggests that around 280,000 to 480,000 public charge points are needed across the country by 2030. Currently there are just 25,000 public charge points nationwide.
The regulator said that the government urgently needs to facilitate investment in rapid-charging networks, providing more support to local authorities, and making it cheaper and easier for firms to connect new chargers to the grid.
The CMA also expressed concern over the dominance of Electric Highway in the fast-charger market. Electric Highway has exclusive agreements with many motorway service providers, covering almost two-thirds of the country's service stations.
"We are concerned that these arrangements increase barriers to entry for other chargepoint operators," the CMA said.
Chief executive of the CMA, Andrea Coscelli, said: "Some areas of the rollout are going well and the UK's network is growing – but it's clear that other parts, like charging at motorway service stations and on-street, have much bigger hurdles to overcome.
"There needs to be action now to address the postcode lottery in electric vehicle charging as we approach the ban on sales of new petrol and diesel cars by 2030."
The UK car industry echoed the call for something to be done urgently. Chief executive of the Society of Motor Manufacturers and Traders, Mike Hawes, said ministers needed to "make recharging as simple and accessible as refuelling."
"This means dramatically increasing the number of chargepoints, especially on residential streets and in rural areas, making sure they are reliable and simplifying how drivers pay," he said.
A Department for Transport spokesperson said: "We want charge points to be accessible, affordable and secure, which is why we welcome the CMA's report and will consider the findings and recommendations carefully."