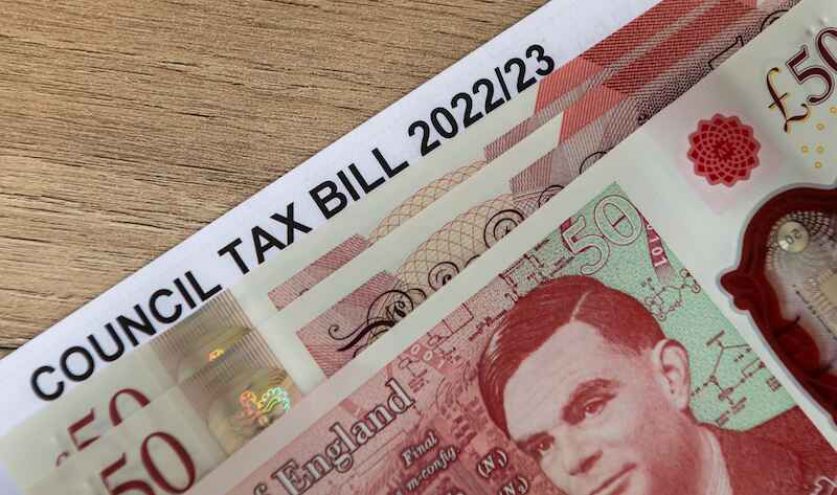 Local authorities are warning that the £150 council tax rebate, a key component of the government's energy bill relief package, may be delayed up to six months for some households.
Under measures announced by the Chancellor in February, English households in council tax bands A-D will receive a £150 payment from their local authority to ease the pain of soaring energy bills.
The government has said that "all Council Tax Rebate grants should be paid as soon as possible from April" to provide "immediate relief."
However, just a fraction of local authorities, among them Doncaster and Melton, have issued the payments. Others, including Trafford, Southend-on-Sea and the City of York, say they'll issue the grants to residents who pay by direct debit before the end of the month.
But others local authorities warn that the rebate could be significantly delayed, as they scramble to implement new software and perform checks of taxpayer details.
Some also lack the software to make the payments. A spokesperson for Colchester Borough Council illustrated the problem, saying the council's software was designed for "collecting money, not giving it out."
"Every local authority has had to design a process that lists all eligible recipients and establish a means of paying them," he told The Telegraph. "They have to create their own checking process to avoid paying the rebate more than once or to an ineligible household."
"Waiting for our software developer to give us a means of paying en masse gives us the best possibility of avoiding error, fraud and offering an easily accessible audit trail."
Colchester has said it will make the payments to eligible households automatically between May and September.
North Tyneside Council, which described the rebate scheme as a "significant challenge," has given a similar timeline. It says it hopes to make the payments in May but suggested some households will be waiting until September.
The Telegraph reports that 77 councils are using software developed by outsourcing firm Capita, software that was only launched on 19 April.

South Derbyshire District Council says it is "waiting for software updates from our suppliers." As it won't receive the software until late April, "the earliest any rebate payments will be made is early June 2022."
Councils also say they must check taxpayer records before handing out the grants. Hastings Council said it won't issue the payments until after it collects April's council tax bills and an external firm carries out "necessary audit checks" to ensure money isn't handed to the wrong people.
Shaun Davies, chair of the Local Government Association (LGA), the body for councils, said councils acting in line with government guidance, which gives them until 30 September 2022 to make the payments as they carry out checks to limit fraud and abuse of the system.
The LGA has previously warned that residents who don't pay their council tax bill by direct debit will wait the longest for the rebate payments. Local authorities will need to contact them about the rebate scheme, get payment information from them, and undertake pre-payment checks.
That's why, in the weeks leading up to April, councils encouraged households to set up direct debits to expedite the payments.
A government spokesperson said that "many councils" had started handing out the payments and it expects "the rest to begin payments shortly."

Sources:
Local Government Chronicle: "Local authorities warn of delays to council tax rebate"
The i: "When will I get the council tax rebate? How long councils have to pay £150 and why payment could be delayed"
The Telegraph: "Delays of up to six months as council tax rebate scheme descends into chaos"