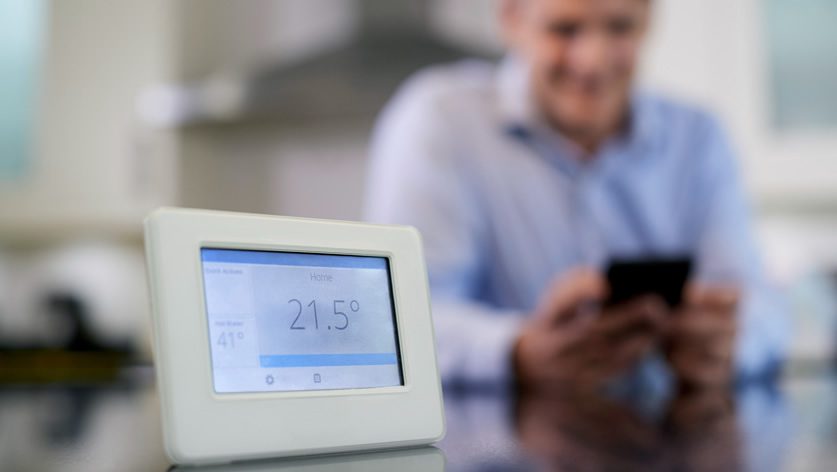 The deadline for the smart meter rollout has been pushed back by the government by four years until 2024.
The government had initially set a deadline of the end of 2020, by which point energy suppliers would have offered a smart meter installation to every home in the UK. However, after repeated warnings by the industry that the deadline wasn't achievable, suppliers have been given an extra four years to complete the rollout.
"This new deadline gives suppliers time to fix ongoing technical problems and make sure customer service isn't sidelined as the rollout continues," said Gillian Guy, chief executive of Citizens Advice. "We've seen some energy companies use aggressive techniques to try to persuade people to have smart meters fitted as soon as possible to meet the existing timeline."
The government also said that it expects only half of British households to have a smart meter by the end of next year. The anticipated cost of the rollout has also risen to £13.5 billion, a £1.5 billion increase on the £11 billion suggested in 2016 at the start of the implementation. However, the government believes that the money saved through smart meters will now be £19.56 billion, up from the £16.73 billion that was previously claimed.
"It's also apparent that the cost of the rollout is escalating, and the public are picking up the tab through their energy bills," said Guy. "People will still benefit in the long run, but today's cost-benefit analysis shows focusing on speed hasn't worked."
Smart meters have been promoted as the next generation of gas and electricity meters that will help families across the UK save money on their energy bills. They record people's energy usage in real-time and send this data to the energy suppliers, who then bill their customers accordingly and accurately. They also come with a home display that lets users track their energy usage in the home and make energy-saving changes.
But the rollout has been fraught with problems, such as connectivity delays and widespread reports of the meters losing their smart functionality once a customer switched energy supplier.
Lawrence Slade, chief executive of trade association Energy UK, said: "Suppliers have been working tirelessly to meet the 2020 deadline and offer all households a smart meter so that as many customers as possible can benefit by saving energy and money – as millions of smart meter owners have already reported.
"The energy sector is committed to working with the government and other partners to complete the rollout so we will now consider the proposals in detail to ensure they are deliverable and do not place unreasonable costs on consumers."
The Minister for Climate Change, Lord Duncan of Springbank, said: "We remain on track for suppliers to offer every home a smart meter by the end of next year, but to maintain momentum beyond 2020 we are proposing strict yearly installation targets for suppliers from 2021. This will deliver even greater benefits for households and reduce emissions – helping the UK to meet its net zero 2050 target."