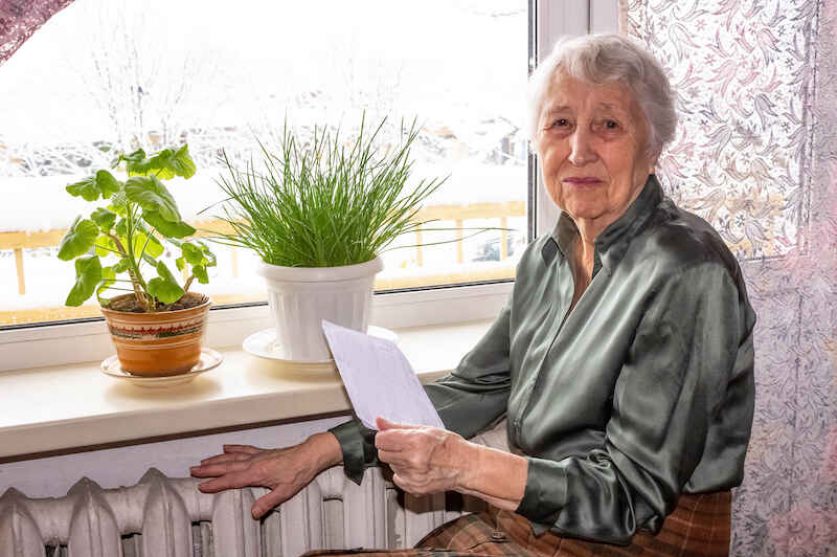 Boris Johnson has dismissed removing the 5% tax on domestic gas and electricity bills as a blunt instrument, saying he favours targeted support for households struggling to afford their bills.
Calls for suspending the VAT on household energy bills have come from fuel poverty campaigners, energy suppliers, Labour, and Tory backbenchers. Scrapping the 5% surcharge could save households around £100 per year and soften the blow of spiralling wholesale gas prices.
Household energy bills are currently the highest since 2013. But the price cap has delayed much of the impact of superheated wholesale markets for households in England, Wales, and Scotland. 
When the cap is adjusted again in April, bills are forecast to rise steeply, perhaps by more than 50%, to hit over £2,000 per household annually.

That hike could push a further two million households into fuel poverty, leaving 20% of British households struggling to afford their energy bills, according to a forecast from National Energy Action (NEA).

A £2,000 price cap would also add 1.8% to inflation, boosting costs across the economy.

Then, a further price rise is slated for October, with market watchers predicting that during the winter of 2022-23, energy bills may be double or even triple their level in the winter of 2020-21.
Amid the crisis, energy suppliers have been holding emergency meetings with business secretary Kwasi Kwarteng and Ofgem to thrash out a solution. But the Prime Minister has rejected one of the proposed solutions.
Asking about the issue at a Downing Street press conference, Johnson said that removing the 5% VAT rate on energy bills is a "blunt instrument" that would favour wealthier households.
"We will continue to listen to businesses and consumers about ways of abating the cost of energy, there are things we can do, and we appreciate the problems people are facing," he said.
"I am not ruling out further measures… [but] VAT is a bit of a blunt instrument, you end up cutting fuel bills for people who don't need the help in quite the same targeted way. [Chancellor] Rishi Sunak is very mindful of the increase in energy prices."

He also pointed to support mechanisms already in place: "We have the warm home discount, [a] £140 rebate on energy bills; the winter fuel payments that cover 11.4 million pensioners and the cold weather payments and so on as well as a £500m contribution through local government to help those who need it most."
Downing Street has also played down the likelihood of waiving the green and social levies on energy bills, another mechanism advocated by energy suppliers and Tory MPs.
These taxes fund five programmes, including the Renewables Obligation and Feed-in-Tariffs that support the transition to clean energy, and others that subsidise home energy efficiency improvements and help vulnerable customers. At the current level of the price cap (£1,277 per year), they account for 12% of household energy bills.
Boss of British Gas owner Centrica Chris O'Shea argues that scrapping these levies—and funding the programmes through general taxation instead—would wipe £170 off households' annual energy costs.
"It would also be fairer," he writes. "Funding environmental costs through the bill means every customer pays the same amount, regardless of how rich or poor they are."
Ecotricity chief executive Dale Vince took a similar position when speaking to BBC's Wake up to Money. "The government talk about high energy prices and bemoan them… but what they don't talk about is the fact they take £9 billion a year from our energy bills in a combination of VAT and about five social and environmental policies," he said.
Tory backbenchers, fretting about the cost of reaching net-zero, are also pressing the PM and Chancellor to ditch the charges.
But Number 10 is concerned that ditching the taxes will imperil the UK's transition to renewable energy, a change that in the long run will protect the country from volatile hydrocarbon markets.
The Prime Minister's spokesperson said: "The exposure to volatile global gas prices underscores the importance of our plan to build a strong, homegrown renewable energy sector to further reduce our reliance on fossil fuels."
However, the Prime Minister himself was once in favour of scrapping the taxes on energy bills. During the Brexit referendum campaign, he said removing these charges would be one of the benefits of leaving the EU.
"It isn't right that unelected bureaucrats in Brussels impose taxes on the poorest and elected British politicians can do nothing," he said in 2016.