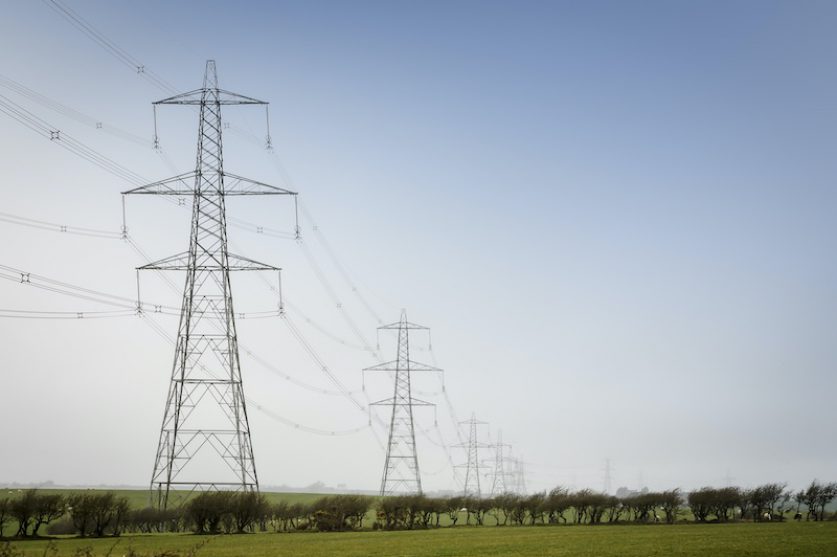 The energy regulator supports stripping National Grid of its role managing Great Britain's electricity system, saying an independent body would deliver more value for billpayers and better oversee decarbonisation of the grid.
Ofgem said Monday that creating an independent body to manage the electricity system, which entails constantly matching supply and demand, could save energy billpayers between £400 million and £4.8 billion between 2022 and 2050.
An independent electricity system operator would also eliminate conflicts of interest and enable "greater strategic planning and management" of the grid as it decarbonises to meet the UK's net-zero target by 2050, the regulator said.
National Grid has managed the electricity system since privatisation in 1990. The cost of its management is paid by energy suppliers and passed onto by consumers through their energy bills. National Grid also owns part of the physical infrastructure of the electricity and gas networks in Great Britain.
An investigation into the company's role in the energy system four years ago ended with Ofgem recommending National Grid retain its role as electricity system operator but spin out the ESO into a legally separate body.
Ofgem has now reversed that position and believes National Grid should lose the role.
Jonathan Brearley, the chief executive of the regulator, said: "The energy system needs to go undergo the biggest transformation in over a century to meet Britain's ambitious climate goals.
"Imagine you have 10 million electric cars on the system, and lots of renewable energy. You could manage this in two ways. One way is to build a much bigger and higher capacity network. Equally you could have a smarter and more efficient system that begins to shift the times that those different cars charge, which could be a lot cheaper overall for customers. Asking a company which builds networks to make that kind of trade-off is the sort of thing we're concerned about in the future."
National Grid would have a vested interest in increasing the grid's capacity, running to counter to arguments from environmental groups that boosting the efficiency of the existing system would be more cost-effective.
An independent operator could also hold planning responsibilities for new infrastructure, including a proposed offshore grid connecting offshore wind farms to the mainland grid. National Grid ESO itself previously predicted that an offshore grid could save consumers £6 billion by 2050, by reducing the cost of bringing electricity to shore.
Ofgem outlined several possible models for an independent successor, including a wholly-owned public body or a private company in which taxpayers own a significant stake. The regulator also said the possibility of removing management of the gas system from National Grid required "further consideration" but believes there is a "good cause" for some separation.
The government, in consultation with National Grid, would decide the structure and ownership of any independent system operator. The FTSE 100-listed company would likely receive some financial compensation for the loss of the role, which just a small part of its business. Equity analysts at Barclays have valued the ESO at £300 million—less than 1% of the National Grid group's market value.
Business and energy secretary Kwasi Kwarteng said he welcomed Ofgem's "contribution to the debate over the future structure of our energy system and will consider its recommendations thoroughly."
National Grid said in a statement that it would "continue to work closely with government and with Ofgem over the coming months."
Citizens Advice backed Ofgem's recommendation, which it says will deliver benefits for consumers. Acting chief executive Alistair Cromwell said an independent body managing the electricity and gas systems "should give consumers more confidence that the advice given, and decisions taken, will be in their interests."
"This should lead to lower bills and an efficient transition to net zero. But the new independent system operator—as advocated by Ofgem—needs to have the right structure, responsibilities and capabilities to enable it to make the best decisions for all of us," he added.