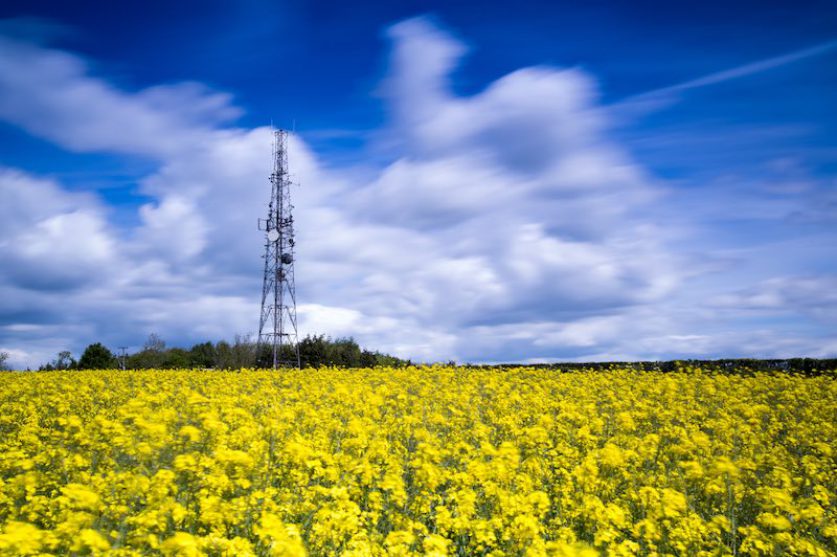 The UK's four mobile operators have inked a £1 billion deal with the government to extend 4G coverage across the UK and eradicate rural black spots.
Under the Shared Rural Network plan, EE, O2, Three and Vodafone will invest in new and existing phone masts, which will be owned by a joint company called Digital Mobile Spectrum. The deal will bring guaranteed 4G coverage to 280,000 homes and businesses and 16,000 kilometres of road and improve coverage for 1.2 million premises and 45,000 kilometres of road.
Together, the networks will deliver 4G coverage to 95% of the UK's landmass by 2025—no matter what network you use.
Currently, around 9% of the UK doesn't have decent 4G coverage from any operator and 34% doesn't have coverage from all four. Ofcom has estimated that 53,000 premises, mostly in rural areas, can't access either a decent fixed-line broadband service or get good 4G coverage indoors from any operator.
Poor or spotty 4G coverage frustrates residents and stymies businesses in those areas, restricting economic growth.
The jointly-owned masts will allow the networks to deliver mobile coverage to remote areas where building their own masts is economically unviable, due to low population numbers. The four mobile networks have all committed to investing £532 million to support rural masts and networks. Their coverage commitments will be included in their licences, making them legally binding.
The scheme will increase mobile coverage in some areas by more than a third, with the biggest gains to be seen in Scotland, Wales and Northern Ireland, where some areas have only partial 4G coverage (from one or more operators) or none at all.
Digital Secretary Oliver Dowden said: "For too many people in the countryside a bad phone signal is a daily frustration. This is an important milestone to level up the country, improve people's lives and increase prosperity across the length and breadth of our United Kingdom."
Ofcom welcomed the agreement, which it says "will make a real difference to all mobile customers right across the UK." The telecoms regulator will monitor and report on the networks' progress in extending coverage.
Three chief executive Dave Dyson described the Shared Rural network as a "game-changer for the country" and Philip Jansen, chief executive of the BT Group, which owns EE, said it is "something we can all be proud of."
Vodafone head Nick Jeffery said: "A rural postcode should not be a barrier to receiving a decent mobile signal. Together, we have created a programme that is unmatched anywhere in the world.
"It will mean an end to mobile 'not spots' for people in the more remote areas whether they are at home, at work or on the move. We will now get on with the job of delivering it."
O2 boss Mark Evans said: "The collaboration between the industry, government and Ofcom should be seen as a leading example of how to deliver infrastructure investment and we look forward to now rolling the Shared Rural Network out as quickly as possible."