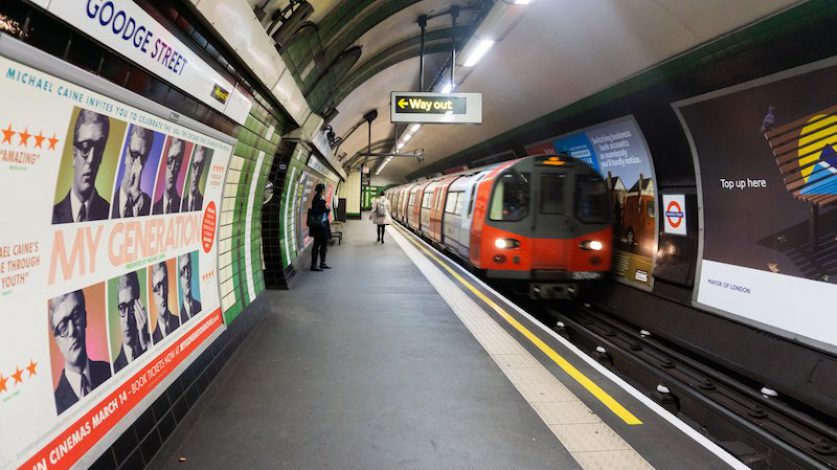 An energy centre on the site of a disused station has started capturing heat from the London Underground to warm 1,350 local homes.
The Bunhill 2 Energy Centre occupies the site of the disused City Road station, a stop on the Northern Line which hasn't seen passengers in nearly a century. The former station now houses a huge underground fan which extracts warm air from the tube's tunnels. The air is then used to heat water which is pumped to buildings in the area through a new 1.5-kilometre network of pipes.
1,350 local homes, a school and two leisure centres in Islington will be able to use that hot water to heat their homes, reducing their energy bills and carbon footprint. Currently, heating accounts for half of the UK's energy consumption and creates a third of our carbon emissions.
The scheme, announced last summer, is an extension of the existing Bunhill Heat and Power district heating network, which channels excess heat from the Bunhill Energy Centre power station to more than 800 homes and a primary school in the area.
London Underground's managing director Andy Lord said: "Capturing waste heat from tube tunnels and using it to supply heating and hot water to thousands of local homes hasn't been done anywhere in the world before."
"Heat from the London Underground has the potential to be a significant low-carbon energy source and we are carrying out further research, as part of our energy and carbon strategy, to identify opportunities for similar projects across the Tube network."
Mayor of London Sadiq Khan said the scheme would help London reach carbon neutrality by the targeted date of 2030 and be a model for other partnerships and clean energy projects across the capital.
"It's great to see this highly innovative project up and running, recycling waste heat from the Tube to provide a low carbon, affordable way of heating local homes and businesses," he said.
"I've set London the target of being carbon-neutral by 2030. If we're truly going to tackle the climate emergency we will need progressive partnerships between local authorities, City Hall, TfL [Transport for London] and others as was demonstrated so perfectly by this project."
The Greater London Authority (GLA) has previously estimated that there is enough wasted heat in London to meet 38% of the city's heating needs.
Rowena Champion, Islington Council's Executive Member for Environment and Transport, said the benefits weren't just environmental. "Not only is this contributing to Islington's commitment to be a net-zero carbon borough by 2030, but this initiative also helps to reduce fuel poverty and make Islington a fairer place," she said.