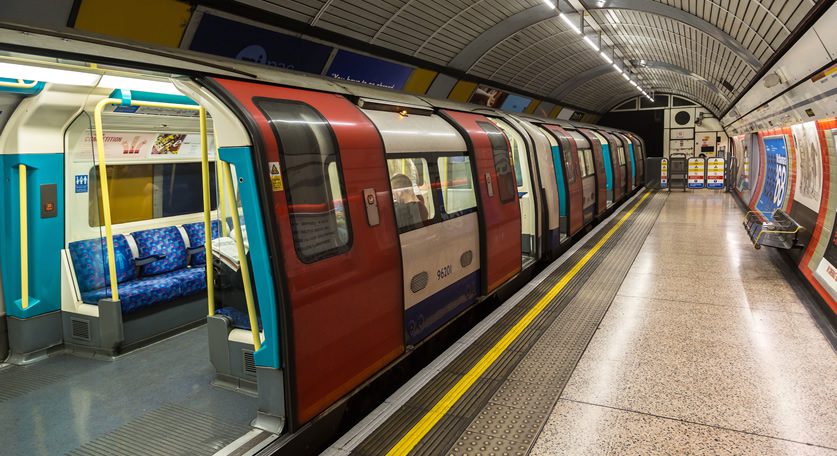 Excess heat from the London Underground will be used to keep homes warm in Islington during the winter, Transport for London has announced.
Under the plans, waste heat from the Northern line will be used to heat up to 1,000 homes and businesses in the North London borough by the end of this year. Hot air from the underground tunnels will be funnelled into the Bunhill Energy Centre, where it will be turned into electricity and redistributed to homes in the area.
The joint project between TfL, Islington Council and civil engineering company Ramboll is thought to be the first scheme of its kind in Europe. This latest project is one of a number of schemes across the country designed to harness the use of renewable energy, after the government pledged for the UK to be carton-neutral by 2050.
Ramboll, which will be designing and implementing the heating network, said the new system will offer "a low carbon, low cost heat source for local homes and businesses, largely existing council housing and leisure centres built in the 1930s-1980s". The firm also claimed that passengers on the Northern line will also benefit from cooler underground conditions.
A spokesperson for TfL said: "This partnership with Islington Council will capture waste heat from the Northern line tunnels and supply heat and hot water to hundreds of local homes – the first scheme of its kind in Europe. We are also carrying out further research to identify opportunities for similar projects across the network."
According to the Greater London Authority, the amount of energy wasted in the capital could be used to meet around 38% of the city's heat demand.
"Almost half the energy used in the UK is for heat, and a third of UK emissions are from heating," said Tim Rotheray, director of the Association for Decentralised Energy. "With the government declaring that we must be carbon-neutral within 30 years we need to find a way to take the carbon out of our heating system. The opportunity that has become clear to the decentralised energy community is the idea of capturing waste heat and putting it to use locally."
If the scheme is successful, it could be extended to other areas of London and even across the UK. There are already similar projects around the country that use wasted heat from mine shafts, power plants and factories in order to heat local homes.
Lily Frencham, head of operations at the Association for Decentralised Energy, said: "Using surplus heat rather than wasting it is a great way to ensure that we cut carbon emissions whilst helping people stay warm at an affordable cost. It is fantastic that innovative projects like this one are being recognised for the benefits they are offering to local communities and the key contribution they can make to meeting our energy policy goals."