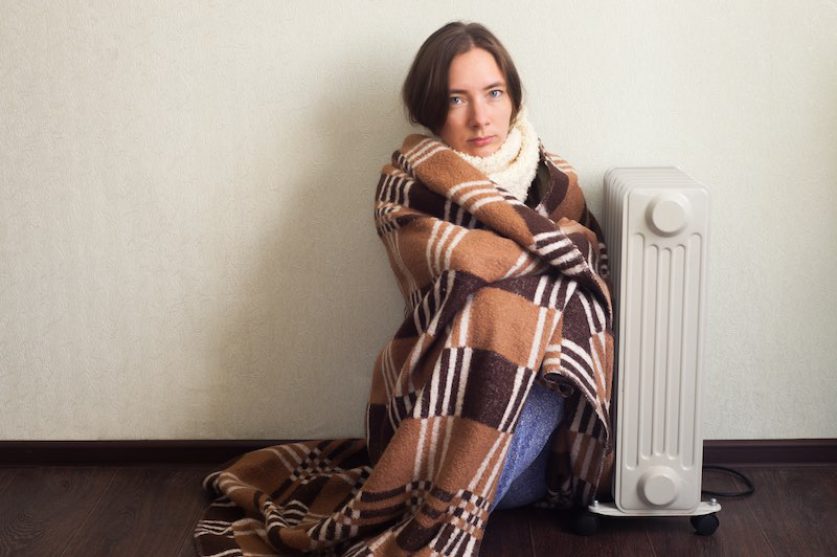 If lockdown measures are extended into the winter, households in poorly insulated homes will struggle to afford their energy bills, the Energy & Climate Intelligence Unit (ECIU) warned.
The think tank has urged the government to launch a vast programme to upgrade the energy efficiency of the UK's housing stock—lowering heating bills, reducing fuel poverty, spurring economic recovery and cutting carbon emissions.
Lockdown measures which have kept us working and cooking at home have already hiked Britons' energy bills. Even in the balmy months of April and May, when our boilers are mostly off, the average household is spending £32 more a month on energy than usual. That effect will be magnified in the winter, especially for those living in the UK's least efficient homes, the ECIU cautioned.
Their new report, "Lockdown in Leaky Homes," estimates that families in the UK's 'leakiest' homes could spend £124 a month on heating if the coronavirus lockdown is extended until or repeated in the winter months. That's £50 more than customers in better-insulated buildings will spend.
Households in poorly insulated accommodation are already shouldering higher energy bills than those in well-insulated homes, even in normal years. On average, annual energy bills for an EPC C-rated home are £95 lower than those for a band F home.
An inefficient house is a significant risk factor for fuel poverty: just 7.7% of fuel poor homes in the UK are in band-C or above. Many of these households already struggling to afford their winter energy bills and coping with low temperatures at home. 
Around one in ten UK households is officially classified as fuel poor, meaning they can't heat their homes to an adequate standard without incurring costs beyond what they can afford.
Inflated heating bills will put further strain of households which have seen their incomes tumble during the coronavirus crisis.
Jess Ralston, report author and ECIU analyst, said: "The stakes are higher now, with Covid-19 adding to the financial struggles many families in energy-wasteful accommodation already face, increasing their bills still further and pushing some towards fuel poverty."
But the government now has a "major opportunity" to upgrade the efficiency of the UK's homes, while simultaneously meeting its fuel poverty and climate goals and boosting an economy ravaged by the pandemic, she said.
Upgrading properties would deliver benefits to the UK regions with the highest levels of fuel poverty, including the North of England, the Midlands and the South-West, by both improving homes and creating tens of thousands of skilled jobs, the report suggested.
Julie Hirigoyen, chief executive the UK's Green Building Council, said the ECIU's report highlighted the poor state of the UK's housing stock. "With hard times ahead for many families, tackling the issue of leaky and unhealthy homes has never been more important. As we look towards recovery from this crisis, energy efficiency clearly represents a 'win-win'; a vital opportunity to deliver 'shovel-ready' projects up and down the country while reducing costs for households," she said.
Increasing efficiency "will not only secure local jobs across the country but [also] deliver considerable benefits for residents together with vital progress towards our net-zero target," she added.
The Conservative Party election manifesto pledged to spend £9 billion on boosting the energy efficiency programmes of buildings but the government's March budget failed to include specific spending commitments for efficiency programmes.