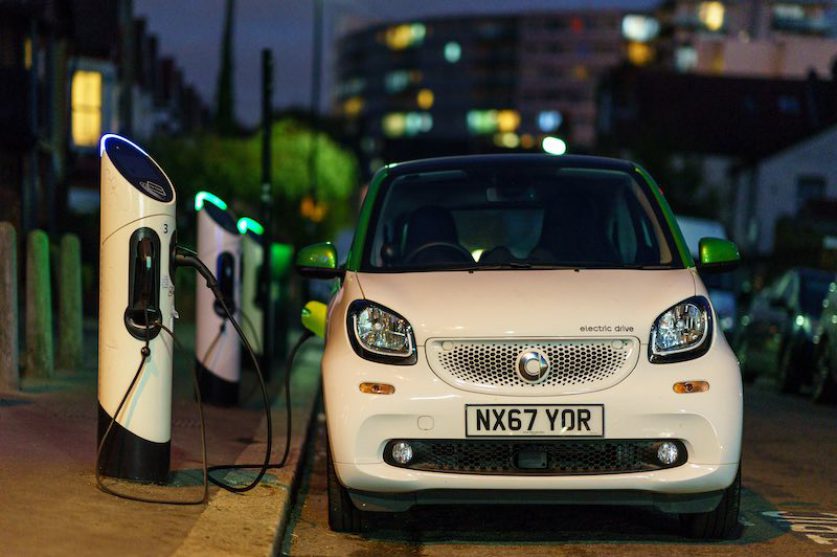 With electricity demand predicted to soar as Britons transition away from fossil fuel vehicles to electric alternatives, new technology will pinpoint the source of this new demand with "unprecedented accuracy."
Scottish and Southern Electricity Networks (SSEN) and UK Power Networks (UKPN), owners and operators of some of the country's electricity infrastructure, are launching the Skyline project in conjunction with the Energy Innovation Centre (EIC), ElectraLink and CrowdCharge.
The project will process data from car dealerships, charge point operators and electricity networks to create early visibility of electric vehicle (EV) uptake and target investment in electricity networks in certain areas.
Accurate forecasting will allow network operators to prepare for a surge of demand and to make informed decisions about where to install smart solutions, which can help consumers reduce their electricity costs and slash emissions.
Richard Hartshorn, EV Readiness Manager for SSEN said: "Project Skyline will allow us to be proactive through the EV transition, giving us timely insight into when and where new demand will emerge. It will identify areas with high EV uptake to ensure power supplies stay reliable and smooth the customers' journey as they switch to cleaner transport. We hope this will actively support the uptake of EVs in our licence areas.
"We are delighted to be working with our fellow DNO, UK Power Networks on this project. With over 11 million customers between us, this partnership gives us a large bank of stakeholders to engage, which will deliver the best possible learnings on their preferred approaches to data sharing."
SSEN has predicted that the number of EVs in its patch in the south of England and north of Scotland will soar by 11,000%, from just 44,000 today to five million as the UK approaches the phase-out date for petrol, diesel and hybrid vehicles.
UKPN, which operates the electricity networks in London and the south and east of England, has similarly forecast that the 99,000 EVs in its areas will rise to 3.6 million by the end of the decade.
National Grid has forecast that peak electricity demand will rise from 60GW today to 85GW by the midcentury, as the country plugs in EVs and low-carbon heating technologies.
Recently the government accelerated the ban on petrol and diesel vehicles from 2035 to 2030.