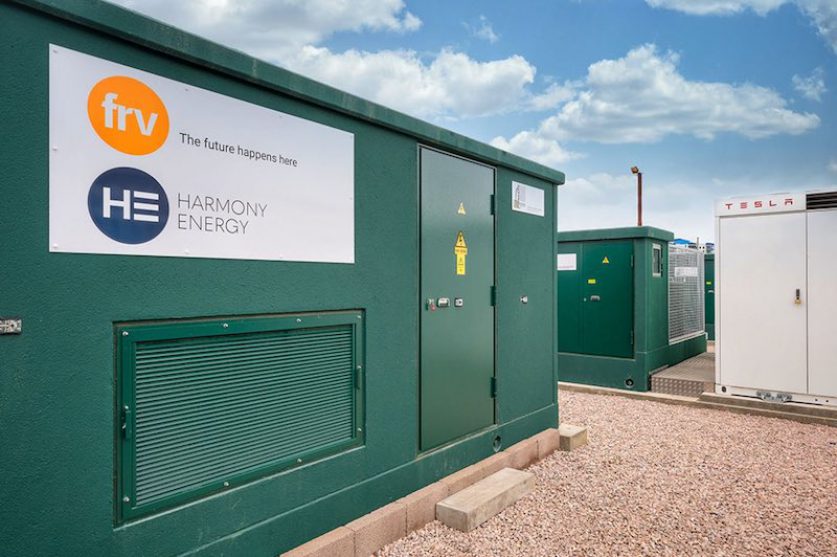 The National Grid Electricity System Operator (ESO) has used huge Tesla batteries to balance supply and demand on the UK's power grid for the first time.
The ESO's new application programme interface (API), launched 17 September, uses an automated real-time trading and control platform Autobidder, which can be accessed by non-traditional market participants, including batteries and small distributed generators.
Last year, the ESO and Elexon reduced the minimum threshold for participating in the Balancing Mechanism (BM) from 100MW to 1MW, allowing smaller units like the Tesla batteries to participate and giving more flexibility to a grid transitioning to intermittent renewables.
The Holes Bay plant in Dorset, commissioned by Fotowatio Renewable Ventures and Harmony Energy, features six Tesla batteries, with a combined capacity of 7.5MW. Last week, they became the first to use the new API to bid into the Balancing Mechanism. 
Roisin Quinn, Head of National Control and Chief Engineer at National Grid ESO, said: "As we shift away from fossil fuel generation to cleaner, decentralised power, new opportunities are emerging to diversify our energy mix and make our electricity system smarter and more flexible.
"Our wider access initiative is helping to drive that change. We're pleased to see our latest developments go live this week, with Tesla using our new API to enable a new provider to access the balancing mechanism for the first time.
"The API will open the market to a wider range of providers and technologies, increase competition for balancing services and bring better value for consumers – and it will take us a step closer to being able to operate the grid with zero carbon by 2025."
Felipe Hernández, managing director engineering and asset management at Fotowatio Renewable Ventures, which owns the Holes Bay plant, said: "Opening of the BM [Balancing Mechanism] to new participants through the new API is an exciting moment for renewable and zero carbon flexibility technologies.
"With the increasing market demand for flexibility services, continued progress on National Grid ESO reforms and technological improvements are the best way to allow the participation of new technologies in the BM and other flexibility services."
Elexon, the firm which handles payments between electricity generators, supplies and traders, is considering further opening the Balancing Mechanism to allow individual asset meters to be used for balancing purposes.
Studies have already been launched examining the potential use of electric vehicle batteries and supermarket refrigerators to balance the grid.
Consultancy Atkins has calculated that the UK needs an additional 30GW of battery storage by 2050, up from just 1GW today, to enable the rollout of an additional 100GW of renewable capacity and help the country meet its net-zero goal.
Earlier this year Tesla, Elon Musk's much beloved—and reviled—company, was granted an electricity generation licence in the UK. Known for its electric vehicles, the firm has also developed much larger batteries, including the colossal 150MW Powerpack battery in South Australia, among the biggest batteries in the world.