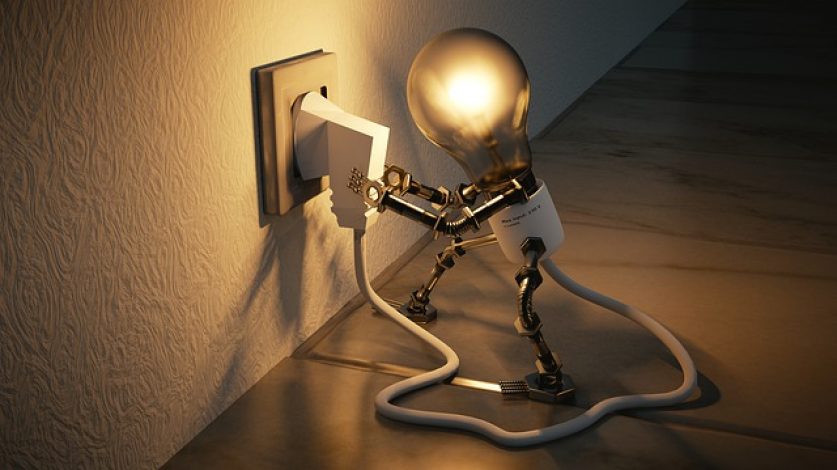 Supermarket frozen aisles aren't just caches of easy dinners for harried parents and ice cream for the upcoming heatwave. They could also function as a "virtual battery" to help power the National Grid.
That's according to trials conducted by Tesco and researchers at the University of Lincoln. They used a mocked up supermarket to test whether the thousands of industrial fridges in Tesco branches across the country could be used to help balance the electricity supply.
Algorithms developed by software firm IMS Evolve can determine when the electricity supply to these freezers can be temporarily cut, while still keeping their stored food cold.
These brief power cuts to the freezers create pulses of extra electricity on the grid, to offset any dips in the grid's frequency. In that way, they function like and could replace the huge batteries owned by utility firms.
"Cold food is, in fact, the UK's largest battery," said Professor Simon Pearson, from the University of Lincoln. "There is sufficient 'cold energy' in the food to keep a refrigerator cold if the system reduces power for short periods to help offset power shortages on the National Grid."
Industrial fridges are already powered down at least once a day as part of a defrosting cycle that prevents the buildup of excess ice.
"Our work effectively replicates a defrost cycle but matches the timing of the cycle to the power availability on the National Grid," Pearson said.
Integrating refrigeration units into the National Grid could both help Britain meets it 2050 net-zero carbonisation goals and to save money, said Edward Porter, a developer at IMS Evolve.
"We're showing that technology can provide the capacity and flexibility to operate a nationwide electricity system in a far smarter way," he said.
Britain has hundreds of thousands of commercial refrigeration systems, which are both carbon intensive and expensive to run. Overall, refrigeration systems contribute nearly 12% of Britain's carbon emissions, while energy bills can eat up a third of the typical retailer's costs.
Tesco has already committed to running its British and Irish operations on 100% renewable electricity. Last year, a report from environmental research firm Engaged Tracking found that Tesco is the UK's second greenest supermarket by carbon emissions, behind rival Sainsbury's.
If Tesco mobilised all the thousands of fridges across its around 3,750 stores in Britain, it could create a virtual battery of between 25MW and 50MW. That's around the size of the battery being planned by Scottish Power for Whitelee onshore wind farm, the most ambitious battery project in Europe.